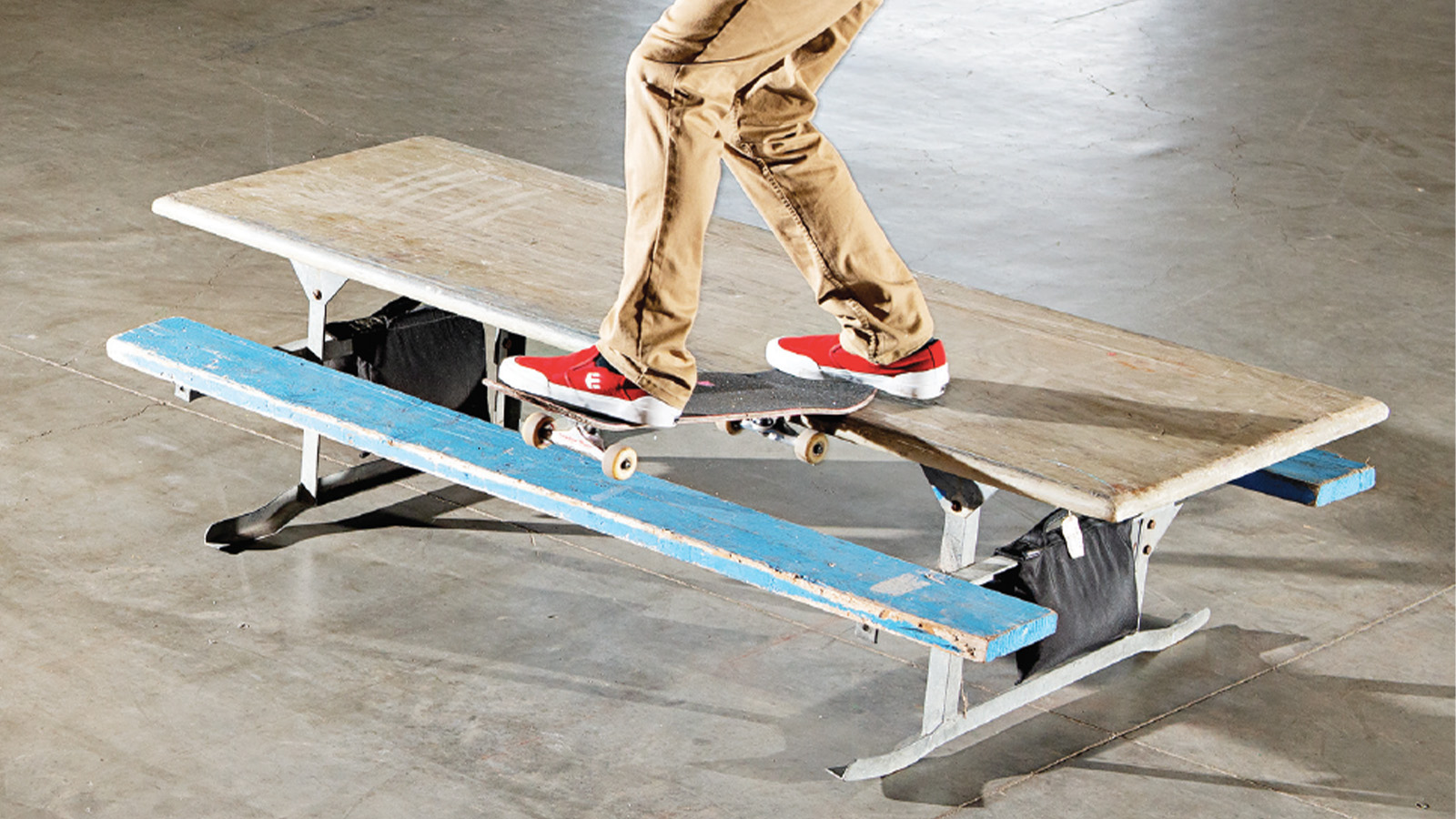 Etnies SS21 Skate Shoes Preview
Brand: Etnies
Interviewee: Rick Marmolijo, Director of Design & Bas Janssen, SR Sales and Marketing Manager EMEA
MARKET
How is the overall health of the European skate shoes market right now?
It's obviously been a turbulent first half of the year with Covid-19 hitting Europe, March especially was a tough month but going into April and May business started to pick up for retailers again, the retailers with a good online presence have even been growing rapidly in May and June. Besides that, we hear a lot of good news regarding hardgood sales and new completes hitting the market as people were looking for something to do outside & alone during lockdown, obviously our and our retailers hopes are that more new avid skateboarders will stay skating and need shoes!
How has coronavirus impacted sales expectations in this segment?
As we mainly work with pre books the first half of the year wasn't as badly affected as we delivered early in the year and business started to pick up in April again. But during lockdown period we had our Holiday season where a lot of retailers lowered their orders or didn't book at all in order to take a break at the end of the year with regards to pre books. So, the end of our year will be more challenging.
How has Covid affected your SS21 sell in plans in terms of delays/ range cancellations and carry over etc?
For SS21 we have a very strong collection laid out and our catalog and graphic design in general also got a revamp. Besides some sampling delays we are fully up and running with a full collection. Selling wise we are working on a lot more digital assets of course to support our salesforce and retailers. Digital catalogs, video, multi angle photography are a few examples.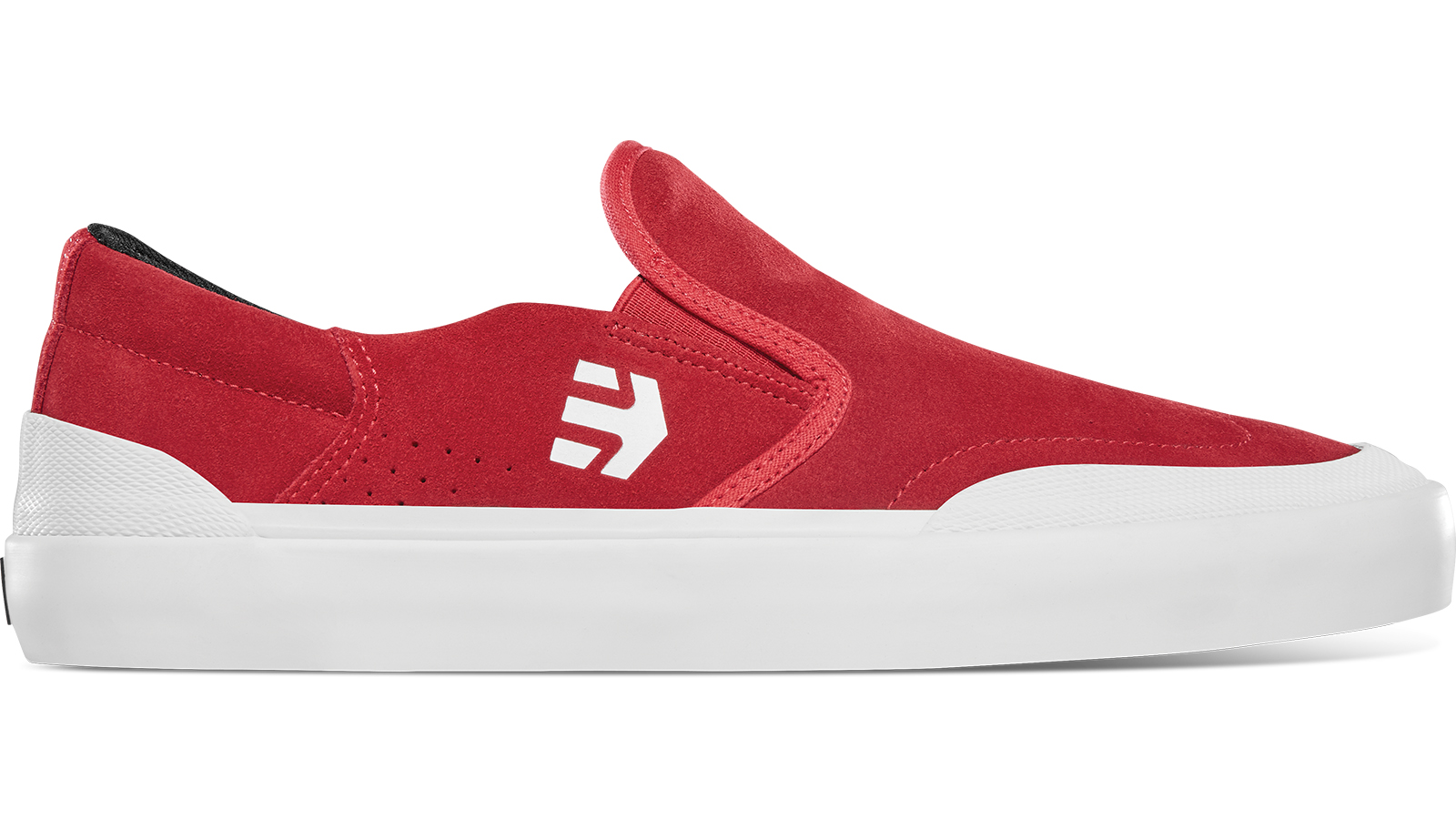 MARKETING
What is your collection theme and which stories are you telling to get customers stoked on skate shoes this season?
The theme for this season is past/present/future. With the introduction of the Windrow Vulc we are pushing the stylized E logo that was prominent in the early 90's Etnies shoes like the Lo-Cut. Normally this logo is used in our lifestyle collection, but for SS21 it will be worn by many of our skate team. For instance, we've added that logo on Trevor McClung's Veer and Barney Page's Marana Slip XLT colourway.
How are you serving the needs of retailers as more marketing shifts to digital channels?
We are putting more and more emphasis on digital assets, making sure our image database is filled with fresh imagery and video for our retailers so they are set. But engagement through our social media is also key here, not just to support own ecommerce and consumer, but making sure we send the consumer to our retailers.
What general trends are you noticing in Europe right now?
Trends seem to be all over the place at the moment. I think skaters are looking to have a little more individuality and uniqueness like how it was in the 90s and how people skate definitely reflects that. Etnies is in a position to be that brand that has authenticity, not only in our product but as a company.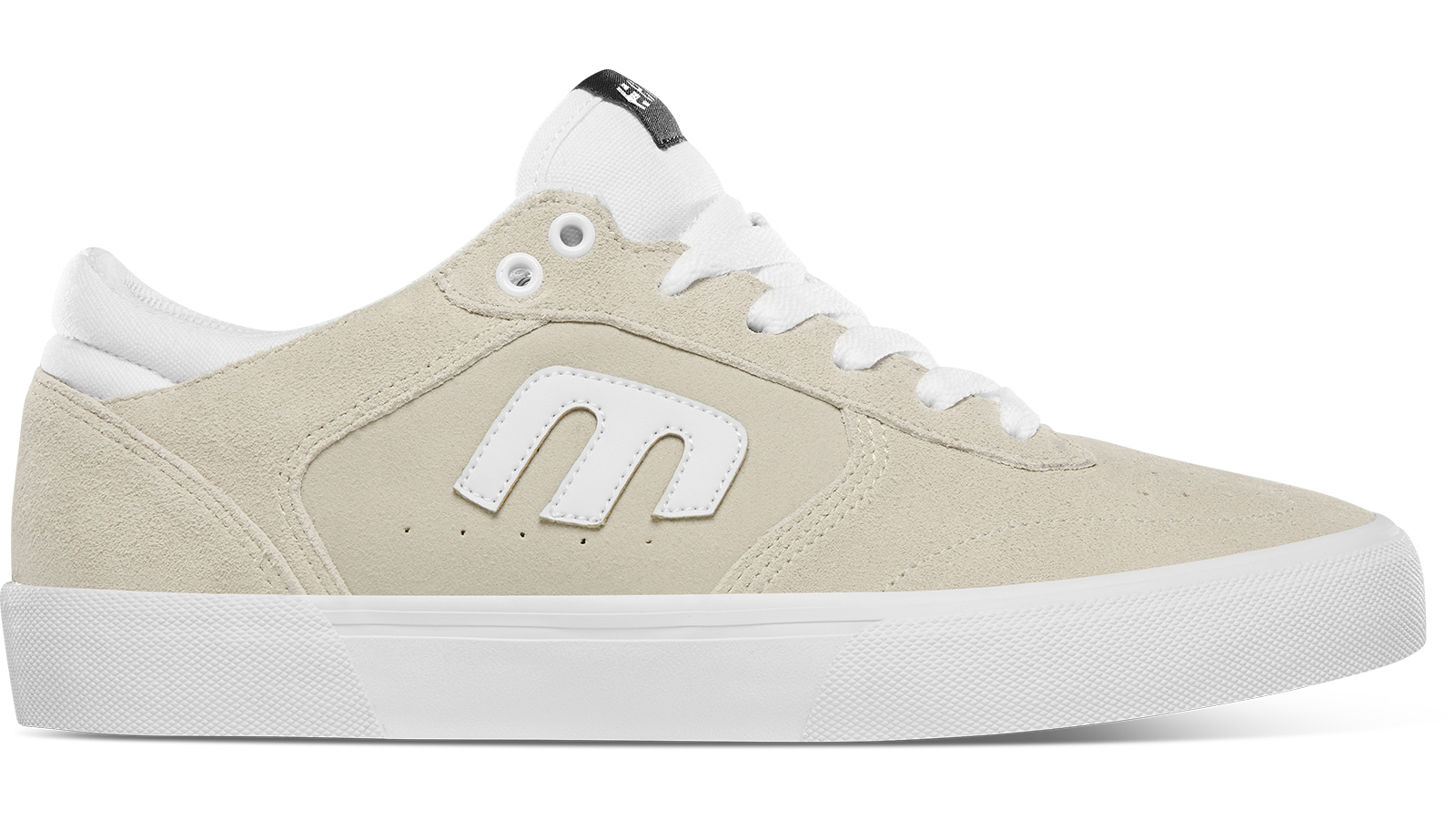 DESIGN
What is THE skate shoe style retailers need to stock this season?
I think there are a few depending on the skater's budget and personal preference. The new Windrow Vulc is a solid price point vulcanized model that is re-introducing the stylized E like I mentioned earlier. There is also the new Marana Slip XLT that has the very first Michelin vulcanized construction that is 3x more durable and is also used on the Joslin Vulc that just hit the stores. It has the Evertoe rubber toe cap and the extra thick Pro Foam 2 footbed. There is also the Marana, Joslin 2, Joslin and Veer that all have the 3x more durable Michelin compound cupsole construction that has become the staple of our line.
Which technical features are you the most proud of?
I'm very proud of the Michelin vulcanized outsole that we have developed. When it came to designing the Joslin Vulc, we met with the Michelin team and wanted to see if they can develop this construction, which is the first time they've done it. After giving them the specific features we were looking for and providing them with the specs from the vulcanized factory, we achieved the final production.
What are the cuts, silhouettes and materials for this season?
We understand that skaters have different foot shapes and shoe volume preferences depending on how they skate and what outfits they wear. The Marana and the Joslin are probably our most padded shoe which requires a wider last. With having more padding on the upper and midsole, it definitely protects the foot from impact when jumping down stairs and gaps. The Veer is a silhouette that is a lever slimmer than the Marana and all our vulcanized shoes use our slimmest last to keep the upper and midsole close to the foot for better board feel. All our shoes use suede as it is the best for skating. However, for SS21 we are using a synthetic suede for the Windrow Vulc x Sheep colorway for our vegan friends.
BEST SELLERS
Please name your 3 highlight pieces and items that retailers should definitely order.
Marana Slip XLT
Windrown Vulc
Marana