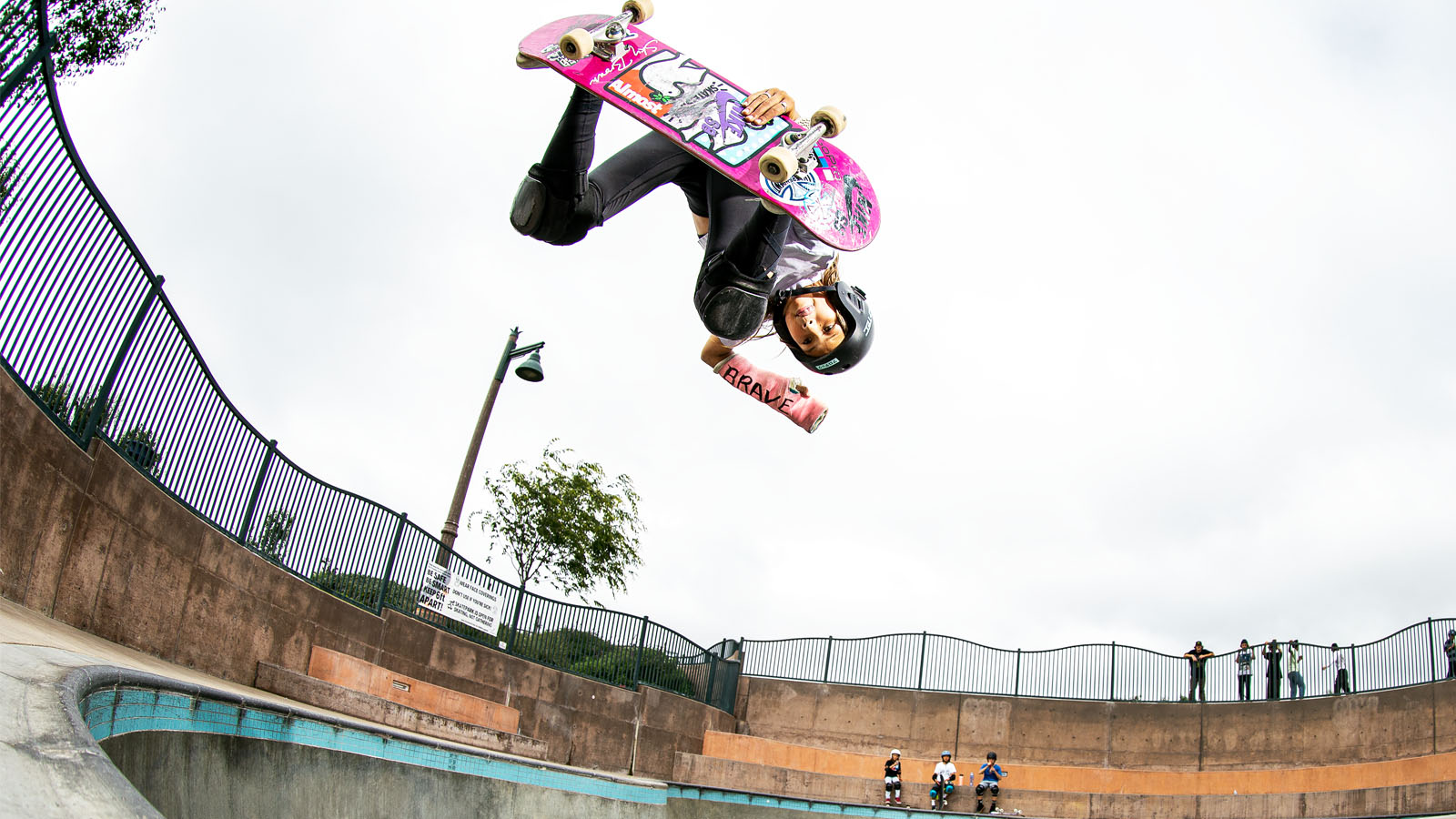 Protec SS21 Skate Helmets & Protection Preview
Brand: Protec
Interviewee: R.P. Bess
What trends are you noticing in boardsport protection for 2020?
That more people are wearing helmets. That it's becoming more acceptable and parents are encouraging it.
Has the coronavirus and lockdown had an impact on demand for protective equipment?
We were already seeing a growth in the category, but with Coronavirus and the rush to get outdoor sports equipment to keep kids and families active while quarantined there's been a spike. Parents are needing to get their kids' new helmets and pads to ride their new skateboards, bikes, or scooters.
How has Covid effected your SS21 sell in plans in terms of delays/ range cancellations and carry over etc?
It has slowed us down a little as it's effects rippled through the globe, starting in the heart of our supply chain. But we're working to get back on schedule and keep things moving. You'll see some carryovers from us this year, but more because they're our best sellers than Corona.
What are your main price points for next season in helmets, pads, protectors?
We're continuing with the same pricing we've had for years, €40-50 in bike and skate helmets.
How is skate participation developing and how important is protection to new riders?
Protection is very important, especially for new riders. They're the most susceptible to taking those spills as they learn to ride a piece of wood with 4 wheels under it. It's also a good habit to get used to, wearing a helmet while participating in the new sport. Then it will become commonplace to put it on as you further your growth in the sport and try more daring tricks.
What are your main stories in terms of protective technologies for 2020?
We're working hard to make the best fitting helmet that meets or exceeds the minimum safety requirements at the best price available. We're also looking to develop new technologies and to utilize existing technologies in our helmets to improve their safety and comfort.
How are you communicating safety certification and is it a must-have?
Safety certifications are important, and we carry them on our products, but we don't make that the forefront of our brand messaging. However, as I mentioned above we want to improve upon the products and when those products come to market you'll probably see more of a tech story being told.
Do your protection products cross over into other sports?
Our helmets and pads are worn in all areas of sports and activities. We make products for bicycling, skateboarding, scootering, watersports like wakeboarding, kayaking, jet-skiing, and the rescue and tactical industries. I know it's Spring we're talking about, but we too make snow sports protection, too.
How are helmet designs trending (full helmets vs. lighter models)?
We're taking out tried and true designs and adding some cool collaborations and colors to them. The Full Cut will see a new Mark Gonzales helmet. Our Classic helmet will get a refreshed New Deal Skateboards helmet and a new Don Pendleton collaboration.
Which colors and graphics are on trend right now?
We haven't seen a trend change in a while. Black, Black, Black are the best 3 selling colors still. Mattes are still trending. We've added some pop colors for Spring to accent the dark colors that are best sellers. Tie-Dye and bright colors are what we've added to the line for 2021.
Which technical features are you the most proud of in your protective gear?
We're working with a technical foam in our high end, pro pad to help reduce the overall thickness of the pad while still providing the same or better impact protection and comfort.
Are there any crossover technologies from other sports?
Most technologies are developed with skate and bike in mind. They will transfer over to our whole line as well.
Please name and describe your 3 highlight pieces and items that retailers should definitely order.
Sky Brown Signature Full Cut – Available in Sky Blue or Black with Sky's favorite teal blue accents. As the youngest British Olympian since the 20's and a 12-year-old phenom she's well-deserving of her very own signature helmet. The Full Cut design fit the style Sky was looking for and she added her personal touches and signature motto to the back. "Be Brave, Have Fun and Do it 'Cause you Love it!!" This is the helmet Sky attributes to saving her life in her gnarly life-threatening slam earlier this year.
New Deal col-lab Classic – "Spray Can". We're super excited to continue to work with the legendary skateboard company New Deal. The company that helped to revolutionize skateboarding in a pivotal time in the early '90s by helping to usher in the new street skateboarding movement. This is our second design with them and it carries their Icon "Spray Can" graphic. Black and gray for maximum mass appeal.
Mark Gonzales Flames, Full Cut. Carrying on with the legendary Pro Skateboarder, trick inventor, and influencer, Mark Gonzales' 4th signature helmet is a reproduction of a helmet he personally painted himself. The Pink Helmet with Matte Pearl White flames is sure to make a statement and set the wearer apart from the crowd in true "Gonz" fashion.