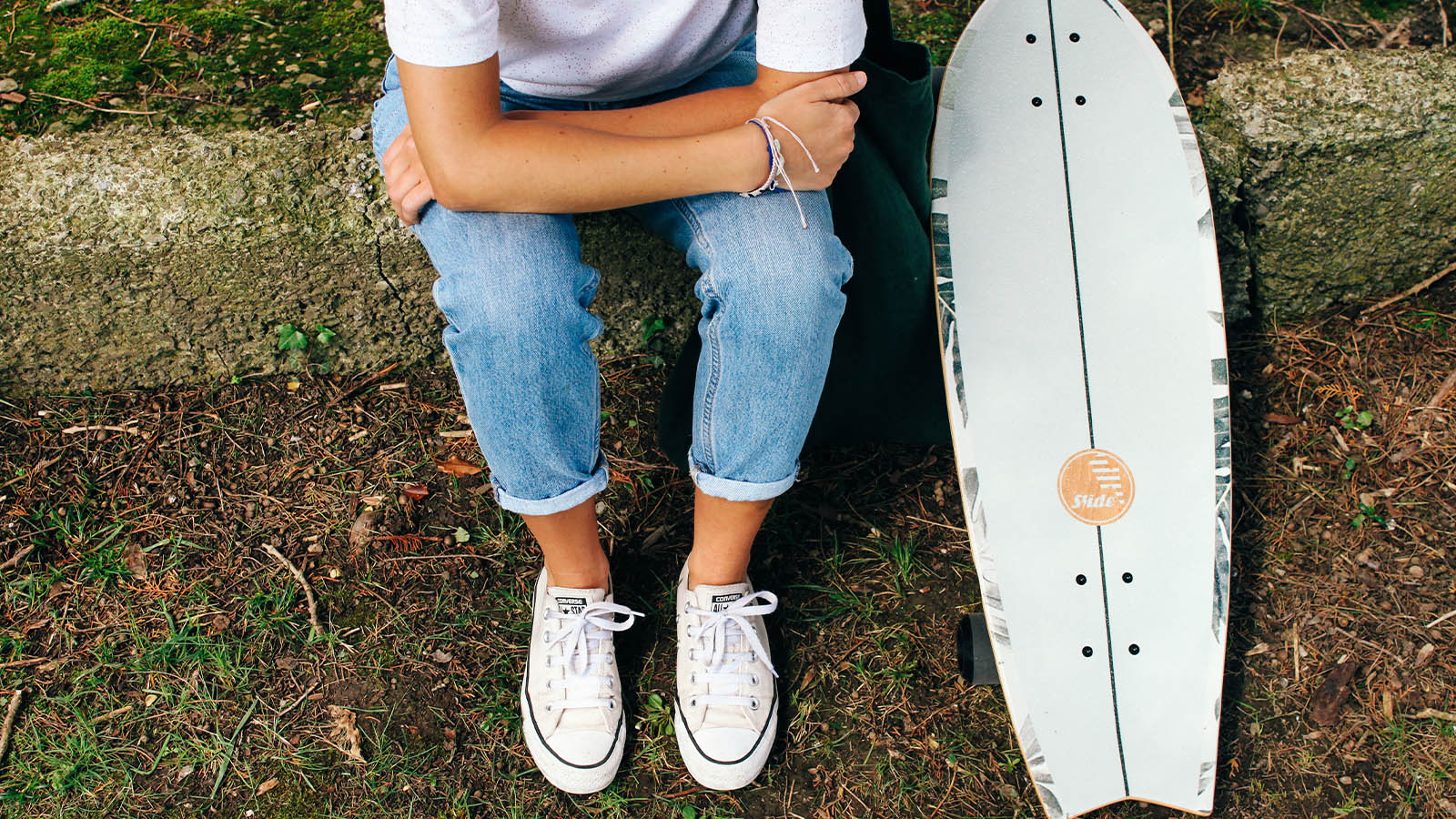 Slide Surfskates SS21 Skate Hardgoods Preview
Brand: Slide Surfskates                                     
Interviewee: Iciar Sánchez, Product developer
MARKET
What are your main price points for next season?
We will keep the main price points the same as last year.
What general trends are you noticing in European skate hardgoods?
We are noticing a growth in the skateboard market. People are encouraged to practice individual outdoor sports, and skateboarding fits perfectly because you don't need to move to any special location. Also, travelling to surf destinations has become quite complicated and some people are looking for alternatives to stay fit until they can get out of their cities.
In your opinion, how healthy is the market and skate participation in Europe?
We are living in a very strange moment; it's really difficult to evaluate the market right now.
What is the impact of COVID-19 both on a supply and sales side?
The main reaction that we have seen is that everybody is rushing: Sales have increased really quickly and there is a very high demand of product manufacturing.
How has Covid affected your SS21 sell in plans in terms of delays/ range cancellations and carry over etc?
Luckily, the hard goods sector is quite solid and we have been able to manage quite well.
MARKETING
What are the "stars" of your hardware segment right now. Products you couldn't live without?
Our main product is complete surf skates. There are some models that sell better than others, depending on the countries.
For 2021, what are the main product news you have in store for retailers?
We have developed a new performance shape for 2021. Based on our best-seller model, the Gussie 31", we have been working with one of our team riders to create a board more focused on surf training. Another cool thing for 2021 is a collaboration with a Spanish artist, a tribute to the origins of our own company.
What is the secret to selling high-quality hardware?
Quality control and good customer service is key.
PRODUCTS
The skateboard beginner segment looks like it's picking up even more. What are your coolest products and best-sellers aimed at kids these days?
Our Quad Sunset is great for kids, as it is 30" long and quite wide so that they can start turning safely.
Also, kids really like our Fish model, which is very similar to a surfboard with a swallow tail.
In terms of decks, what are the shapes and sizes retailers need to watch? Are slimmer decks coming back?
Being a surf skate brand, people really like the decks that are similar to surfboards. Transparent grip has also become quite popular, as the effect is very similar to a waxed surfboard and it's quite eye-catching inside the store.
What are the major wheel sizes? And what are the main wheel technologies right now?
We use 65mm and 70mm wheels, both 78A and sanded.
And what are the major truck sizes and models right now?
We offer a set of our 3.0 Slide surf skate trucks, both front and rear.
TECH / ECO
Which technical features are you the proudest of ?
We are very proud of our 3rd generation surf skate trucks. After years of development, we can finally offer our customers a set of trucks that simulate surfing the streets, either on flat or inside the bowl.
What are you doing with materials and tech next season?
We will update shapes, designs and packaging for next season.
SURF SKATE
How has the surf skate trend been evolving so far this year?
It seems that surf skate has become very popular after the lockdown. People are willing to learn to skate and to practice surf turns on the streets, especially those that won't be able to travel as much during the summer.
What are the main products in demand in the segment right now (completes etc)?
It depends on the country, however completes are the main products in demand.
What are the main features on your surf skate completes?
Our main features are the different shapes and sizes of the boards and the size of the wheels. Depending on the rider's surf level, we recommend one model or another.
What kinds of trucks and wheels do you offer for this segment?
We use our Slide 3rd generation surf skate trucks and 65mm or 70mm wheels, both 78A and sanded.
Has Covid-19 affected demand for surf skate?
We believe it has increased the sales.
BEST SELLERS
Please name and describe your 3 highlight pieces and items that retailers should definitely order.
QUAD SUNSET 30"
The Quad has been one of our bestsellers of 2020. Inspired on the typical shape of a summer 4-fin surfboard, it has been built for fun.
This board means carving control and intense, long rides. It is also great for the smallest of the family, as it is the most maneuverable board in our collection.
CMC PRO PERFOMANCE 31"
We have developed a new performance shape for 2021. With the help of our team rider Carlos Martin and using the Gussie 31" shape as a reference, we have created our first high performance board.
It's wide at the front and with a wide tail so that you can push it to try the sharpest turns. Its short truck distance makes it very responsive but stable at the same time.
DIAMOND WAIMEA 32"
Inspired by the classic Single fins of the 70's, this shape is your perfect weapon to go from one place to another, surf the streets and polish your style to get ready for epic conditions.
The Diamond is a stable low volume shape. With a wide nose, a smooth contour and tucked tail, it has been developed for reliability. Its set-up makes it perfect for learners that are getting into the surf culture and for those old-school surfers wanting to keep the stoke outside the water.