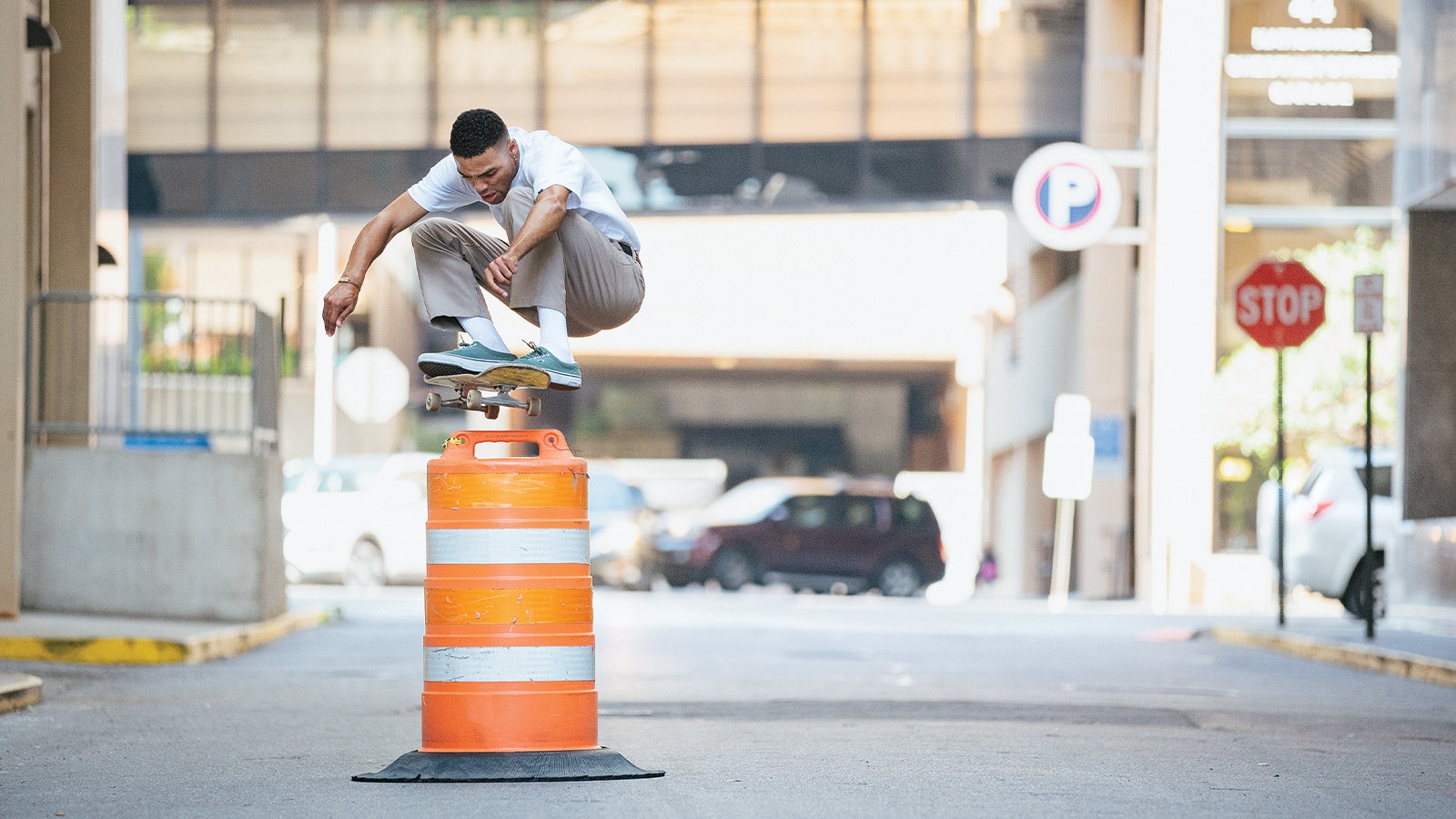 Vans SS21 Skate Shoes Preview
Brand: Vans     
Interviewee: David Atkinson, Senior Product Manager, Vans Skateboarding, Europe
MARKET
What are your main price points for next season?
From €75-€110
How has coronavirus impacted sales expectations in this segment?
It's more stable than expected much in part to people picking up skating in quarantine and the well-established e-commerce of skate shops. Energy product had been doing especially well.
How has Covid affected your SS21 sell in plans in terms of delays/ range cancellations and carry over etc?
We have had to adapt to doing most of our sell-ins virtually which has been a change, but one that has brought some positive changes too in the way we share info. We have had to cancel some products and marketing plans but to be honest really not much at all. At Vans, skateboarding is always prioritized and protected, so we didn't see many necessary drops.
DESIGN
What is THE skate shoe style retailers need to stock this season?
We have completely re-designed our Pro Classics line (now called Vans Skate Classics). These are the Vans skate staples, and we have improved fit, durability, performance and style. These were already some of the most loved and iconic shoes in skateboarding, but we really focused on making them perform even better whilst maintaining the iconic Vans look.
Which technical features are you the most proud of?
One specific one is Sickstick rubber – our new rubber outsole compound is even grippier than classic Vans rubber and lasts even longer but overall we are most proud of not just one feature but the fact that we have been wear testing and gathering extensive consumer insights on these specific styles for nearly 2 years to make every part of them better.
What are the cuts, silhouettes and materials for this season?
The Skate Classic icons – Skate Authentic, Skate Slip-On, Skate Era, Skate Old Skool & Skate Sk8-Hi and these are where you will see the majority of our marketing. Aesthetically we focused on colourways and materials that tie back to the original Vans DNA.
BEST SELLERS 
Please name and describe your 3 highlight pieces and items that retailers should definitely order.
The new Skate Classic Icons – our best fully redesigned to be better fitting, looking and longer lasting – especially in the marketed Off White colours.
A Beatrice Domond Colourway of the AVE Pro. Supreme and FA's first women rider designed her version of her favourite Vans shoe, The AVE Pro. Not only a homage to her Boss Anthony Van Engelen but also the most technical Vans shoe.
A Breanna Geering Pack of a Skate Old Skool and a Skate Era. Girl Skateboards tech goddess has made a Skate Classics pack with her iconic style including apparel.