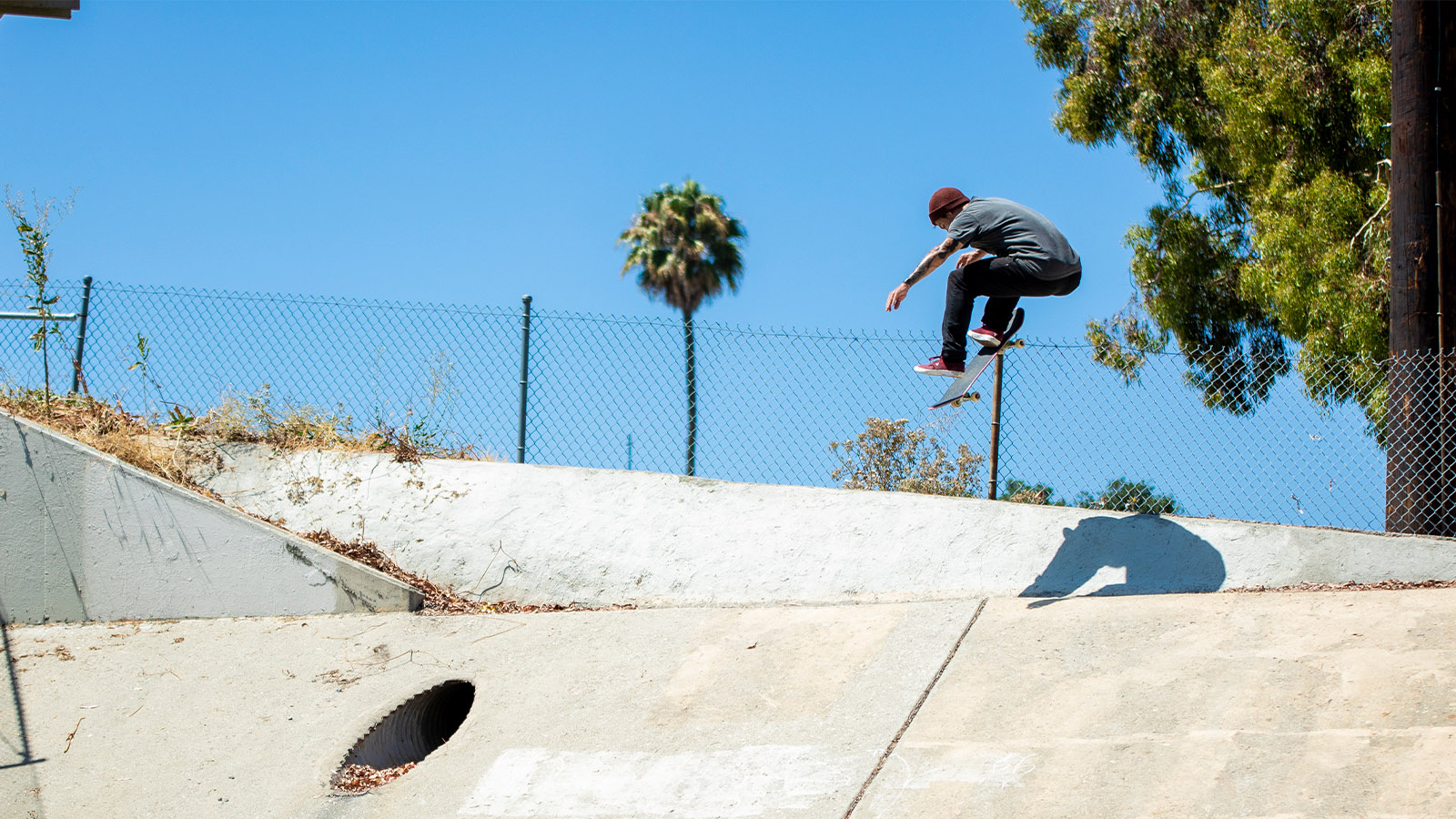 Fallen Footwear SS21 Skate Shoes Preview
Brand: Fallen Footwear  
Interviewee: Ronnie Mazzei, CEO
MARKET
What are your main price points for next season?
Our main price point shoe is the Bomber with a wide range of Colors, 3 of them have been staples since our relaunch in SP19.
How is the overall health of the European skate shoes market right now?
Our overall health as a company is strong. We've also had multiple calls in the last week on repositioning in some countries so everything is looking promising.
How has coronavirus impacted sales expectations in this segment?
At the beginning I think everyone felt as if it was the end of the universe, and now people are learning how to live with it and learning to adapt to whatever the new normal is going to be.
Things are getting back to normal even without a vaccine now and we're really lucky because skateboarding is one of the few things that can be done anywhere while practicing social distancing at the same time.
How has Covid affected your SS21 sell in plans in terms of delays/ range cancellations and carry over etc?
We're not looking past Covid or ignoring it, but in order for us to stay focused and on track we have to stay the course that we've chosen. Our launch plans are 15th of July, same as last year and we are always optimistic at Fallen and we trust our path and feel really confident for this season. Our growth plans are aggressive but achievable at 30 to 50%.
MARKETING
What is your collection theme and which stories are you telling to get customers stoked on skate shoes this season?
Fallen was established in 2003, so we always have a piece of history to tell in our collections. For this season we brought back the Rising Sun model which a ton of our customers have been asking for. The Liberty and The Goat are two more models that we're also relaunching. Those three additions alone will make this next collection perfect in our opinion. We also have two "Limited Edition" models with transparent soles and the bottom printed that's set to release as well.
How are you serving the needs of retailers as more marketing shifts to digital channels?
Thanks to digital, we relaunched the brand from the US site which helped get the attention from most of the distributors around the world. Also, all of our marketing tools and assets are created and produced by Two Two4 Media in California, so they are always available for updating and jumping in wherever is needed.
What general trends are you noticing in Europe right now?
We try not to follow trends; we prefer to create them! We listen to our riders, staff, customers and fans when we design in order to give the people what they want.
DESIGN
What is THE skate shoe style retailers need to stock this season?
The Patriots! These Cupsoles are getting stronger season after season and are constantly evolving with new features.
Which technical features are you the most proud of?
We're proud to announce our new Impact Foam2 Insole with the highest quality of PU with a 40-degree hardness, for all the shoes in our line-up.
What are the cuts, silhouettes and materials for this season?
Regarding material, we have new Vegan friendly models but most of the collection are Suede combined with Cotton Twill. Our goal is to make uniquely designed shoes with bold colors for all who love Fallen, and we will continue with our classic silhouettes for our staple models.
BEST SELLERS 
Please name your 3 highlight pieces and items that retailers should definitely order.
Rising Sun Black Red
Trooper Ice White
T gun Green Black Brown