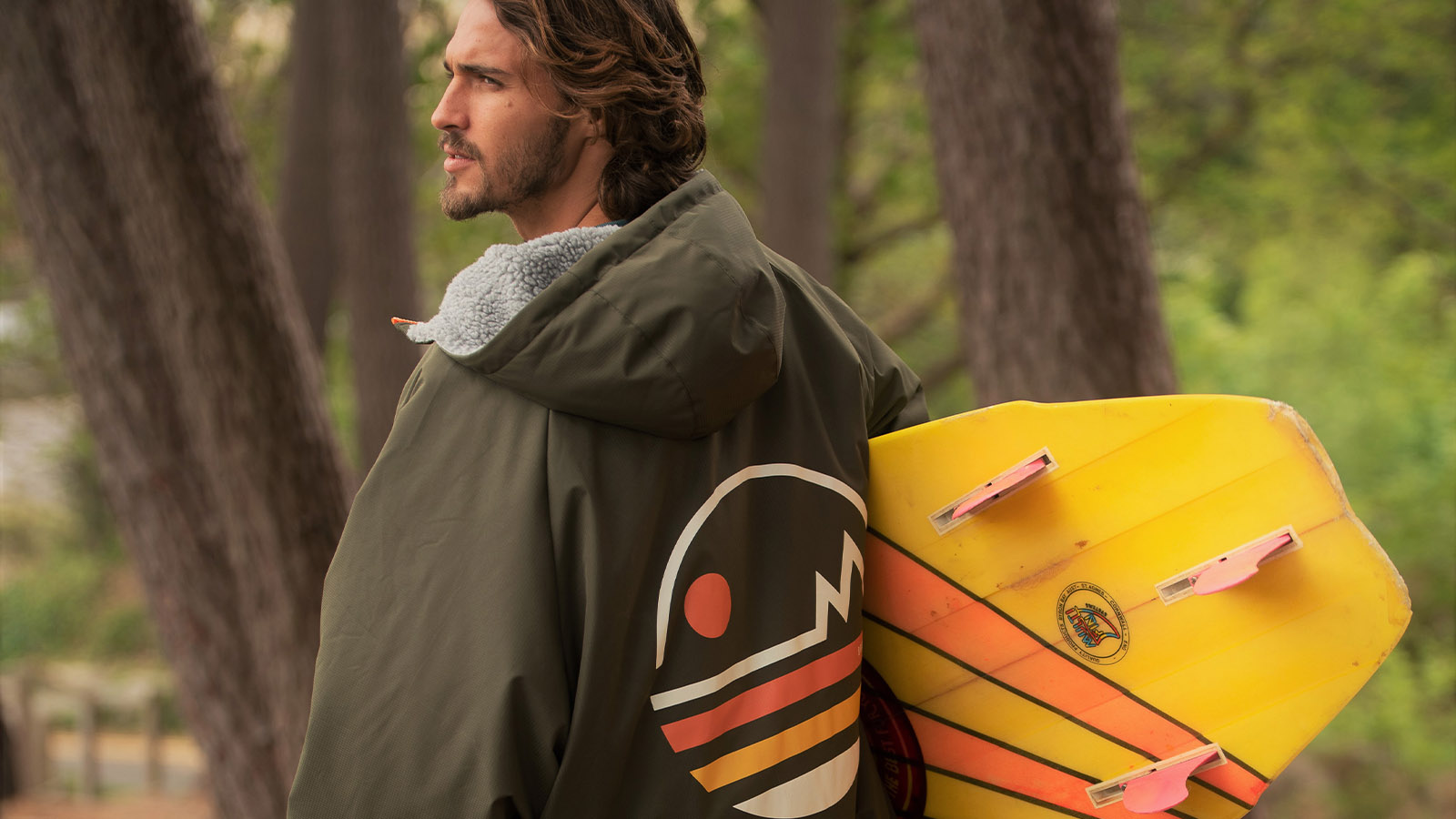 Brakeburn S/S 2022 Men's Surf Apparel Preview
Retail Buyers Guide: Men's Surf Apparel FW17/18 Preview
Brand: Brakeburn
Interviewee: James Elwood-Walls, Head of Marketing
In the aftermath of the pandemic, what are the early results of SS21?
The early results for SS21 are exciting! This is shaping up to be our biggest season yet with an expanded product range, new independent and large accounts opening and an incredibly optimistic market. 
We've worked especially close with our independent retail partners to find the best ranges possible to propel both them and us into this brave new world.
What is the business mantra for SS22: keep calm and carryover, or flat-out innovation?
Innovation, evolution and practicing what we preach is the name of the game for SS22. 
We have introduced new fabrics, new products and expanded into new categories while retaining and building upon Brakeburn classics. 
We're also evolving the Brakeburn aesthetic, carrying the best of Brakeburn heritage into an exciting future. Contemporary prints and silhouettes enter the line that speak to new, younger and more active audiences while catering to our core, existing audiences with extensions to bestselling styles.
Finally, underpinning everything we do here at Brakeburn is the outdoor lifestyle. As a brand, we've been making the most of the coast and countryside and bringing that passion for the outdoors into everything we do. 
What are your collection stories for SS22?
The SS22 collection carries the decades-spanning, global surf-culture heritage of Brakeburn founder, Nick Jackson, while injecting a contemporary outdoor aesthetic. It speaks of Californian soul, café-racers, evenings on the beach and Dorset rolling hills – a unique blend of everything that makes Brakeburn tick.
There is also new territory for Brakeburn with a growing sustainability story and expansions into exciting product categories, such as the post-surf, weather resistant robe.
Nature, heritage self-reference, street vibe… What prints & colors will drive the summer 22 collection?
Earthy Dorset tones, Retro-Surf and inspiration from nature and the outdoors all underpin the SS22 collection. 
We've aimed to retain our established outdoor lifestyle credentials while bringing fresh colours and prints to the range. Nick's global surfing heritage and love for the outdoors has injected a laid-back coastal aesthetic while prints draw inspiration from the Dorset countryside.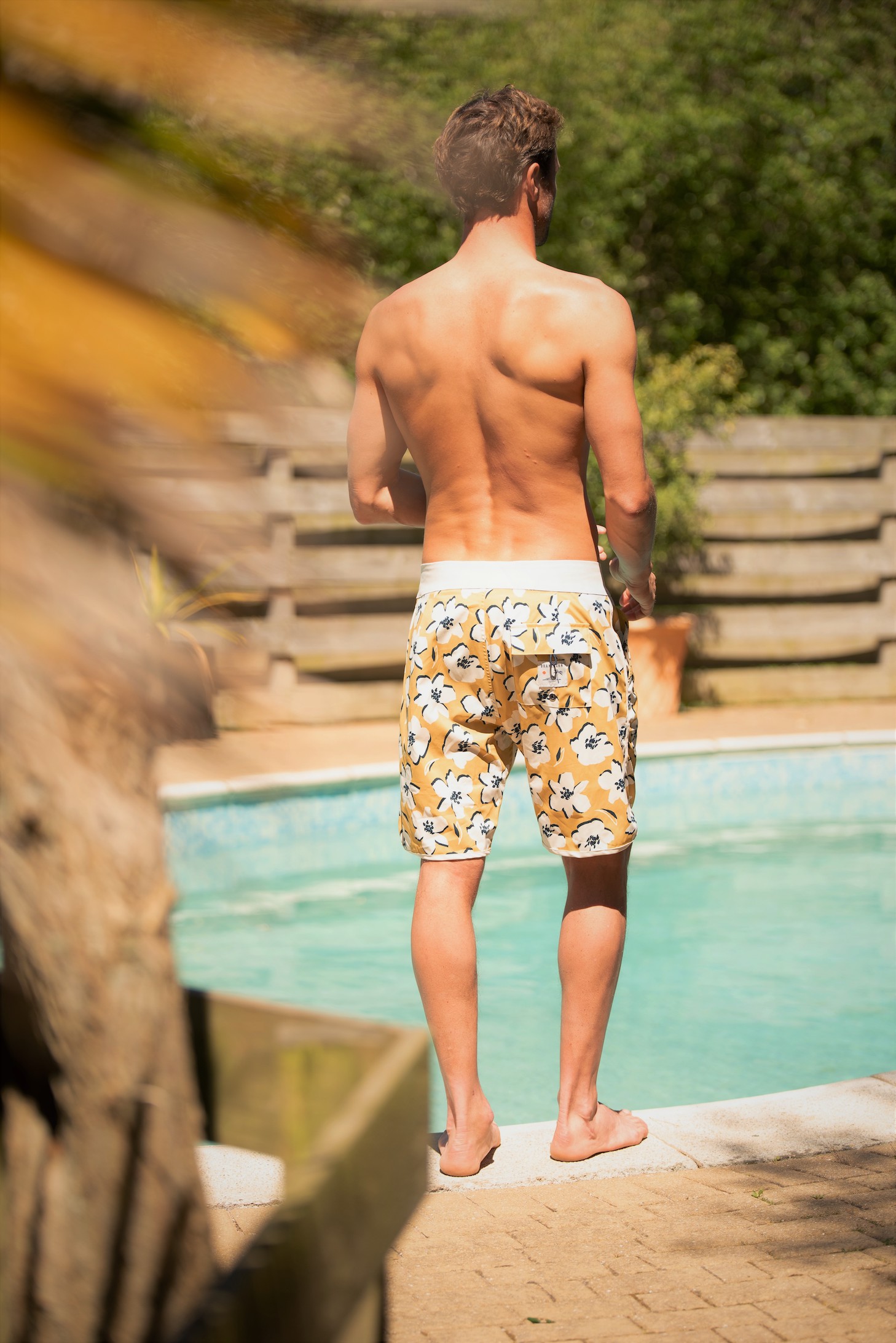 Which fabrics and (durable) materials are you relying on for SS22? 
SS22 boasts new additions to the sustainable fabric line-up with recycled polyester taking a big role in the collection while Lyocell and Organic Cotton continue our high-quality non-synthetic story.
The new Chinook, our post-surf robe, utilises extreme 100% Ripstop Nylon, PVC coating and waterproof taping to ensure a weatherproof construction while the faux-wool Borg fleece provides a warm yet hardy inner lining.
Beyond the sustainability efforts in the production chain, are you implementing special projects regarding environment and trade ethos?
Brakeburn embodies the principles of quality and durability first and foremost. From the longevity of our products to fabrics and construction techniques we use, sustainability is an ever-underpinning factor. 
Key Products
Chinook
Weatherproof –  Extreme 100% Ripstop Nylon with PVC coating and waterproof taping ensures a weatherproof construction 
Post-water Warmth – Faux wool Borg provides post-surf insulation with a wet weather durability
On-body Organisation – An internal pocket protects devices while external fleece lined pockets warm hands chilled by the surf
The Flower Boardies
Lightweight, Fast Dry Design – The 100% Polyester Micro Fibre Peach Twill is a durable yet lightweight fabric with quick dry properties. Perfect for warm days in the surf or lounging round the pool
Retro-surf Flower Print – Surf heritage comes in many forms but is there anything more classic than the flower print? 
Bryony Jumper
Recycled Polyester Fabric – Utilising post-consumer waste (plastic bottles to put it simply) recycled polyester the Bryony Jumper represent sustainable yet high quality 
Soft Touch Design – This jumper's unique fabric blend ensures the jumper is soft to the touch and warm for early-spring beach walks.