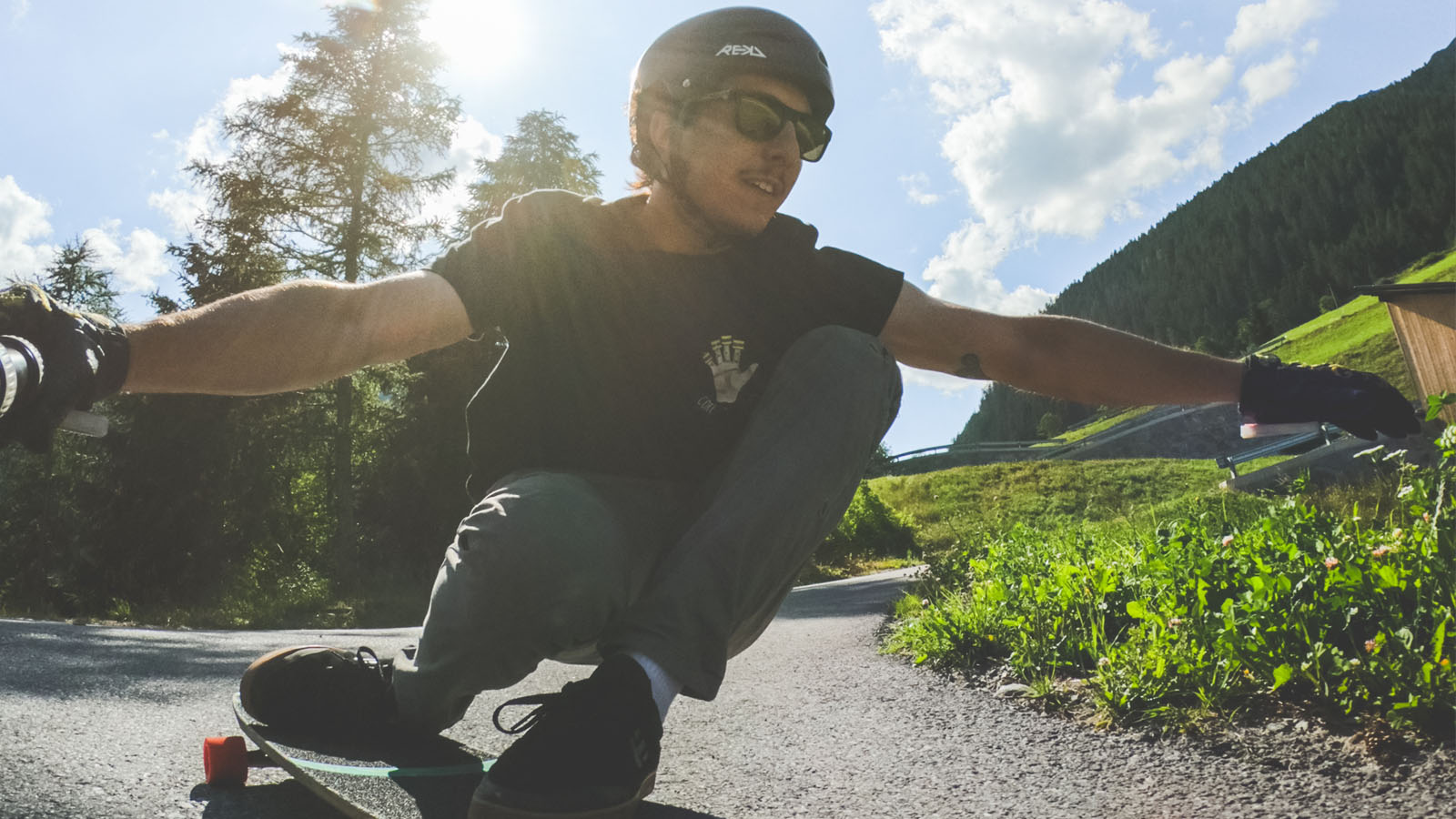 REKD Protection SS21 Skate Helmets & Protection Preview
Brand: REKD Protection
Interviewee: Toby Dray
Has the coronavirus and lockdown had an impact on demand for protective equipment?
We have seen a spike in sales for helmets and protective gear, which corresponds to the spike in sales we have seen across the entire action sports category. With enthusiasts making the most of the limited exercise time during the lockdown and looking to get out on their boards, bikes, and other sports, we've seen an increase in the demand for protective gear.
How has Covid effected your SS21 sell in plans in terms of delays/ range cancellations and carry over etc?
Luckily, we have had very few delays and a lot of our 2020 production arrived before the lockdown. With our production factories safely returning to work, we don't foresee any delays getting our 2021 production well underway and delivered on time.
What are your main price points for next season in helmets, pads, protectors?
All of our price points will remain extremely competitive in the market, it's one of
How is skate participation developing and how important is protection to new riders?
We are seeing an increase in participation in the sport, and other sports, which is a brilliant thing to see. Protection is very important for all riders especially newcomers to the sport. We will always aim to provide the highest quality products at affordable prices, catering perfectly to those looking to get into the sport as well as providing the equipment for.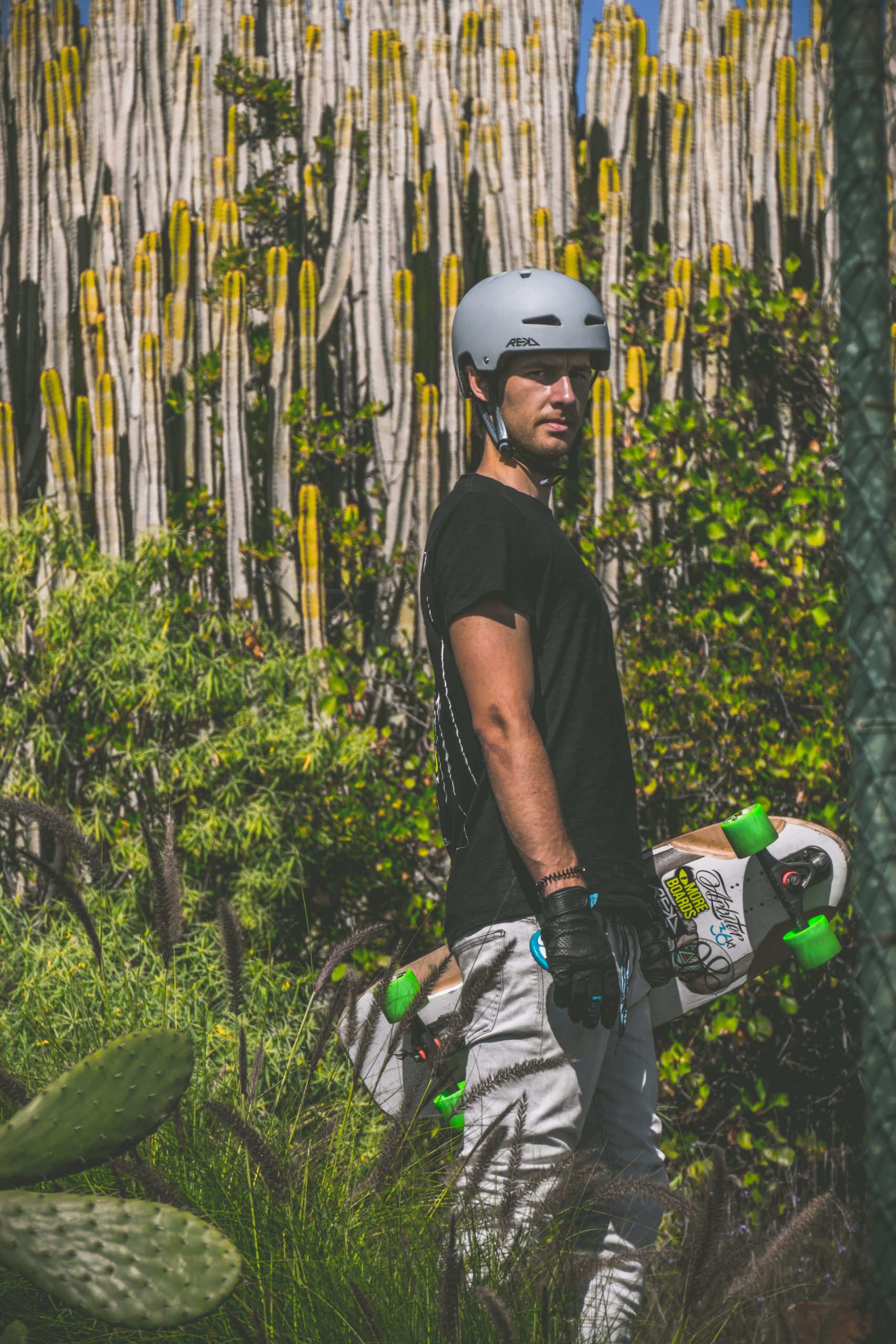 What are your main stories in terms of protective technologies for 2020?
The launch of our Energy foam has been a great success for us, and we have seen brilliant results from the material. Our Energy foam is a non-Newtonian material that stiffens and becomes rigid during an impact but is flexible in its natural state. This material gives some incredible results, we've seen our Energy foam dispersing up to 75% more impact energy during compared our standard high-density impact foam, which is already a great defender during an impact.
How are you communicating safety certification and is it a must-have?
We will always ensure our products are certified to a test standard if required. Safety certificates are essential for helmets and we will always produce helmets that
Do your protection products cross over into other sports?
Absolutely, our helmets are a key component of a variety of action sports.
Which technical features are you the most proud of in your protective gear?
We're very proud of our Energy Foam results and are keen to push this technology into more of our product range and continue its growth in the protective market. Whilst our standard foam provides superb protection results for riders of all abilities, it's great for us to be able to cater to those truly extreme athletes out there and be able to provide them with protective gear that can really handle whatever they can throw at it.
What impact technologies in helmets are you incorporating?
Currently, we are sticking with the tried and tested EPS. However, we are constantly researching, developing, and exploring new materials and technologies to better perform against impacts for our future products.
Are there any crossover technologies from other sports?
With commuting on boards becoming more popular, there is scope for some technologies from cycle helmets to break into the market and add some value to commuter style helmets. This could be lights or reflective properties on the helmet. Safety will always be paramount and if a technology arises in a different sport that suits the protective category of another sport, we will be keen to explore and look down that avenue
Please name and describe your 3 highlight pieces and items that retailers should definitely order.
Ultralite In-Mold Helmet
Ultralite has easily become our flagship helmet. Its super lightweight design makes it a dream to wear, and our unique mold makes for a very comfortable fit too.
RRP £39.95 / €49.95
Elite 2.0 Helmet
Our original Elite helmet was our base model and proved to be a huge success, enabling us to progress to where we are in the protection market today. Our Elite 2.0 builds on those foundations and is now an even better model, with an improved fit and still maintaining the high quality build the market has come to expect from REKD helmets.
RRP £29.95 / €34.95
Energy Ramp Knee Pads and Pro Ramp Knee Pads
Our Energy Foam has proven itself in the market for providing users with some incredible impact protection. Adding this foam to our best-selling knee pads was an obvious choice, and both our Ramp Knee Pads and Pro Ramp Knee Pads are easily becoming renowned in the protective market.
Energy Ramp Knee Pads RRP: £29.95 / €34.95
Energy Pro Ramp Knee Pads RRP: £39.95 / €47.95