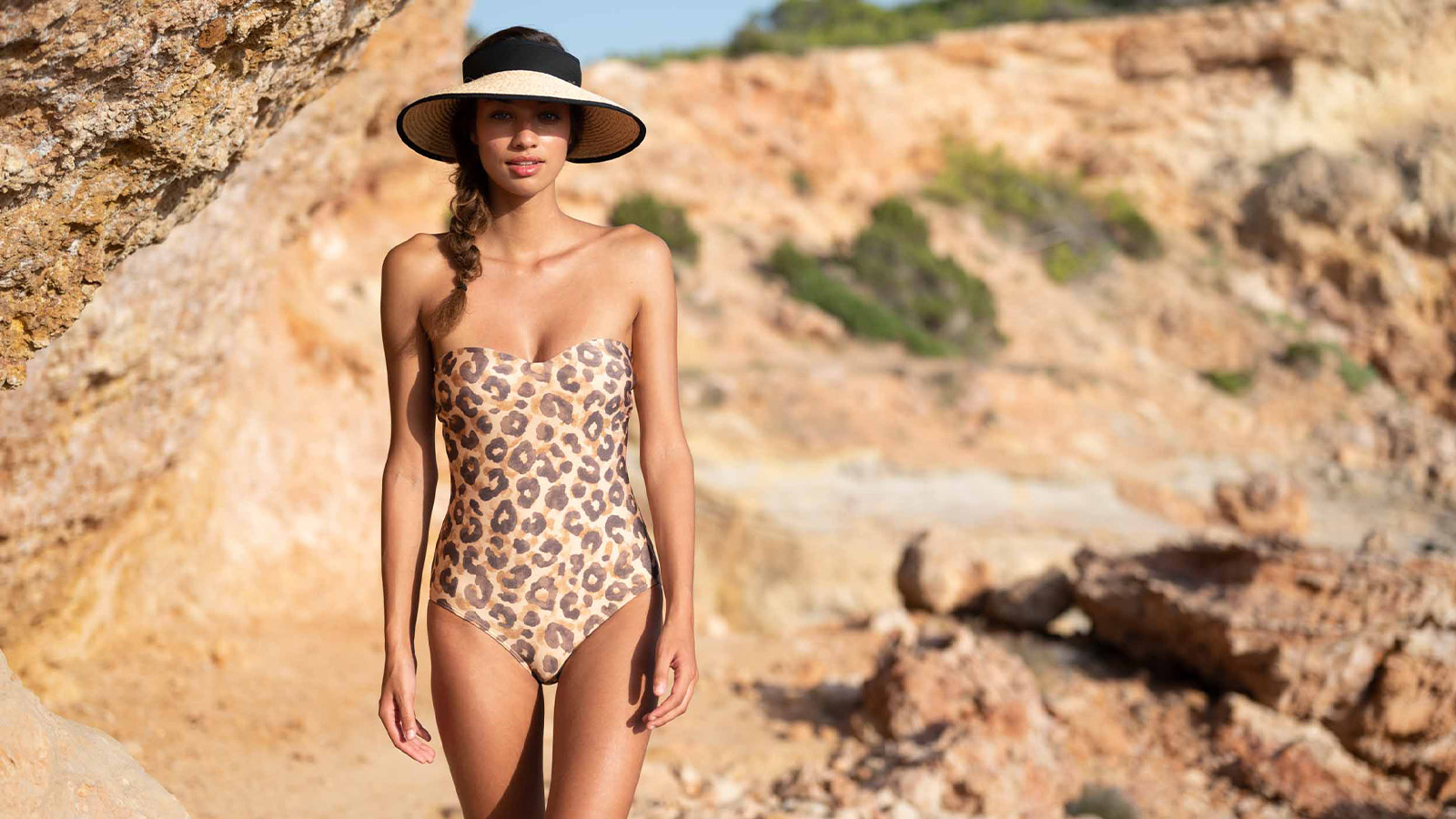 Barts SS21 Swimwear Preview
Brand: Barts
What are the key industry trends in women's swimwear for SS21 and how are you implementing them in your SS21 collection?
After the "beach to bar trend" we now see a "sweat to swim" trend. Lingerie, beachwear and sportswear are blending. This shows in a lot of sporty style shapes for beachwear. Like the crossback top, the hipster briefs, high waist briefs and comfortable one pieces. We have a variety of these shapes in the summer 2021 collection.
What have been the major inspirations behind the designs in the SS21 range?
The power of Nature, collection story
In our new Barts summer 2021 collection we pay tribute to the unrelenting power of nature. We present two different views on the magical forces that shape the way we think, live and love.
Our inspiration theme "Shoreline" celebrates the limitless optimism and energy that are sparked when the ocean meets the land. We take you to one of the world's most vibrant, cosmopolitan and colourful beaches.
Our indigenous theme pays homapge to the native people and their land all over the world, who still live by the laws and rhythm of Nature and their surroundings.
We invite you to discover our collection. Be inspired!
How has Covid-19 affected your SS21 sell-in plans?(Delays, Range cancellations, carry-over)
We decided at an early stage to freeze this years summer collection and add a capsule collection. We believe this is best for everyone. We come from "me' time and we are entering 'we' time. As we are in this together, we need to get out of it together as well. Combining our best styles from summer 2020 mixed with the capsule line is the only durable way to continue. For Barts it was in these uncertain times that the design and sales team joined hands and came up with this solution and put so much positive energy into it. In limited time we reacted fast with amazing results!
What style/shape of swimwear is most popular in your range? 
At Barts we believe that our swimwear shouldn't just be outstanding in design, comfort and fit, but it should also make a woman feel feminine and sexy. Therefore we have the shape and fit for every body. Most popular are the molded triangle, halter top and shaping suit. The swimwear tops and briefs will be sold as separates. Just select the size and shape that fits you best by what you are doing; surfing, sunbathing or strolling alog the shoreline. Combine this with one of our Barts favourite accessories and make your way to the bar.
In terms of performance, what materials and construction techniques are you working? Are you implementing new ones in the SS21 range?
We have matte and shiny solid fabrics and we have placement print in the collection. As this is our 3rd swimwear collection, we still put a lot of effort in improving all shapes of the collection as well. We want all items to be as comfortable and excellent of a fit as possible. We offer a great fit for every body. For example we have triangle tops with a molded cup for a little extra support and we have tops with small clips to detach shoulderstraps. This way the straps of one top can be worn as shoulderstraps, cross back and as a neckstrap
What colour palettes and prints will we find in your SS21 range? Any crossovers from other brand product categories?
For the theme, Shoreline, our inspiration came from celebrating life in an endless summer. At one of the world most famous beaches: Sydney's Bondi Beach. In daytime, a beach full of activity, surfers, swimmers, lifeguards. There's energy and motion of people and of waves, the rush of the wind. Brightly coloured umbrellas and towels effortlessly mixing with melting icecream. The colours are sun splashed; bright but slightly sun faded. The waves relentlessly kissing the shore incessantly change the colour of the sand. The ocean presents its infinite shades of green and blue. Our key colours of the capsule collection are: Sky & Lollipop with the key trend of tie-dye prints.
The theme Natural Habitat is all about being still and listening to nature. We travel to remote places. Far away lands, where one still feels the overwhelming power of nature. Our collection is inspired by what we saw. By traditions, by nature itself. From animal skin to landscape structures. We found inspiration in terra coloured landscapes, with structures of radiate drought. And in sunset skies, with the burning sun slowly sinking beneath the mountains, leaving an amazing view of pink and purple, then turning to a star spangled blackness. Our key prints are respectful nods to traditional geomatric art of native tribes, artisan batik and animal skins.
The summer collection is well coordinated. We have prints and colours from our other products  such as hats, kaftans and bags which are matching well to our swimwear.
What efforts are you making towards sustainability?
Barts is working together with suppliers who are following the market in development of recycled yarns and fabrics closely. At this stage we are still developing to get the finest qualities of recycled  fabrics for an affordable price.
Any exciting marketing campaigns for your SS21 collection? When will it be launched?
At this moment we are still  working on new campaign materials. And ofcourse new marketing campaigns will be launched later this summer.
Stay tuned!
What kind of support are you offering your retailers?
Barts is working with a digital catalogue and B2B portal. At the portal you can download all your product images and photography. Also logo's, product information and even place a re-order. We are also working on video tutorials where the different shapes of our swimwear will be explained. In this way we hope that the USP's of our swimwear will be more highlighted.