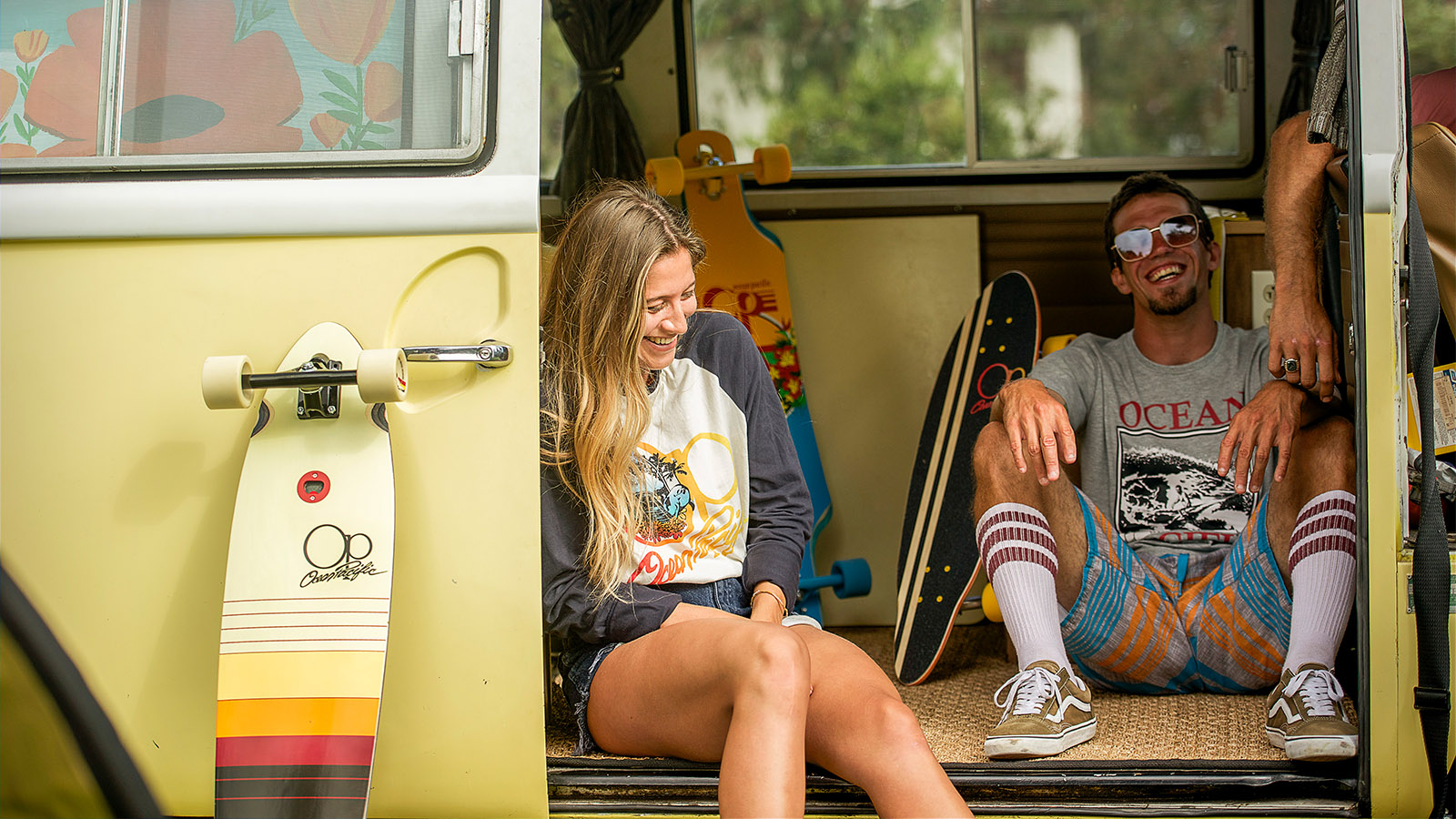 OP SS21 Skate Hardgoods Preview
Brand: Our company is called Rolling thunder, we license and distribute the following companies globally, Zoo York, Ocean Pacific, Speed demons, Vol 1, Blueprint, Verb, KFD, RAD, Pivot trucks, Killer Speed co and The Heart Supply                                    
Inteviewee: Steve Douglas, Director
MARKET
What are your main price points for next season?
Decks
45 euro for BP
ZY 45 and 50 euro
The Heart Supply logo 50 euro
The Heart Supply pro 55 euro
Completes
Vol 1 – 40 and 45 euro
Speed demons 50 and 60 euro
RAD 60 euro
KFD 65 euro
Verb 70 euro
BP 75 euro
The Heart Supply logo 80 euro
The Heart Supply pro 90 euro
Zoo York 85 euro
OP regular completes 85 euro
Trucks starting at 30 euro a set
Wheels THS 22.50 euro
Cruisers OP 105 euro
Long boards OP 150 euro
Surf skate OP 170 euro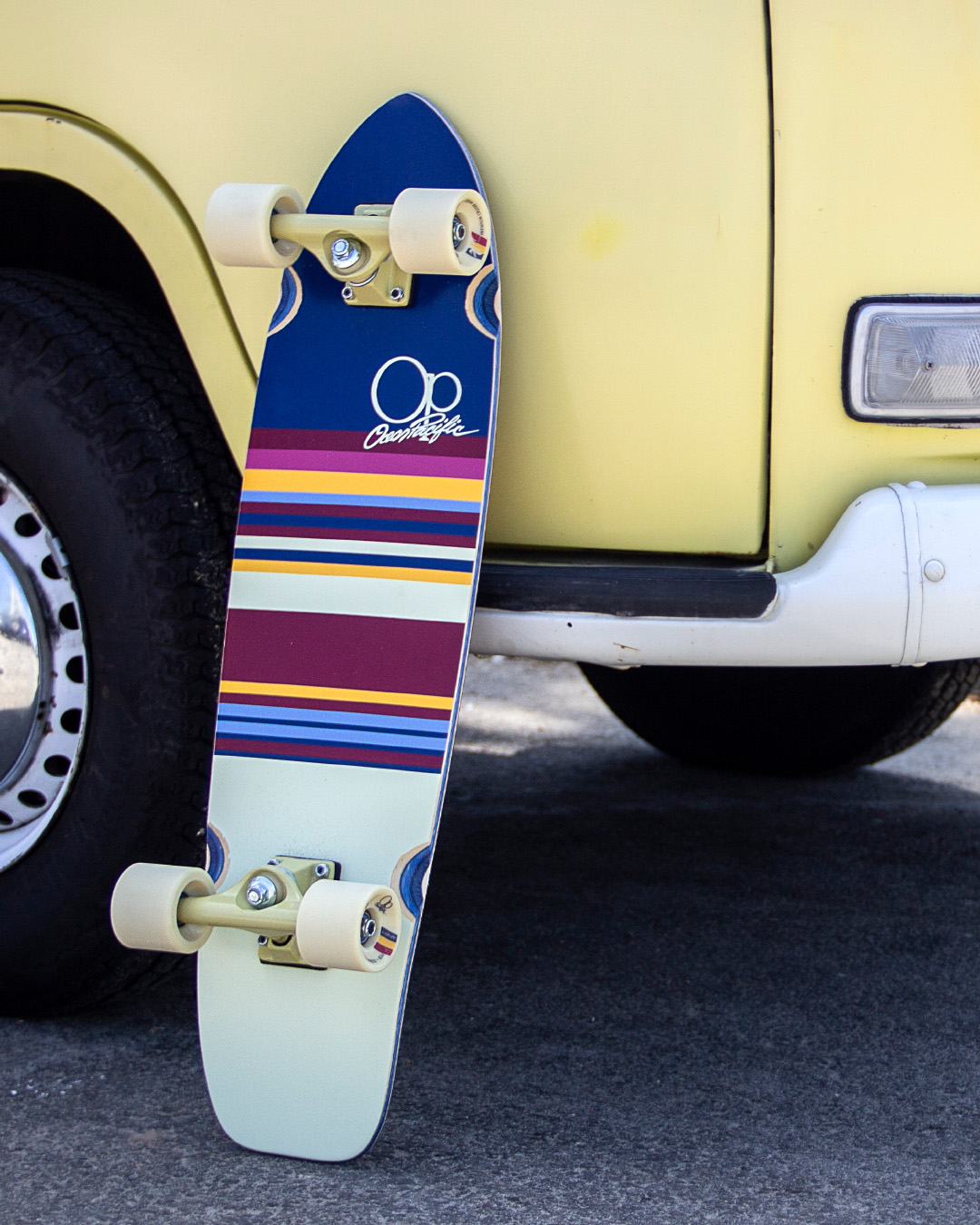 What general trends are you noticing in European skate hardgoods?
That everyone is out of stock and everyone is scrambling to get stock
In your opinion, how healthy is the market and skate participation in Europe?
Extremely healthy, the demand is INSANE
What is the impact of COVID-19 both on a supply and sales side?
Extremely positive, Demand outweighs supply.
How has Covid effected your SS21 sell in plans in terms of delays/ range cancellations and carry over etc?
Not at all it means you have to get your orders in earlier.
MARKETING
What are the "stars" of your hardware segment right now. Products you couldn't live without?
Everyone but if I was to pick 2, I would say the Heart Supply. So much excitement on this new brand from the creator of Element Johnny Schillereff on the higher end.The lower end Vol 1, good quality completes for skate shops for low retails intended to get more kids on skateboards.
OP I would say cruisers and long boards.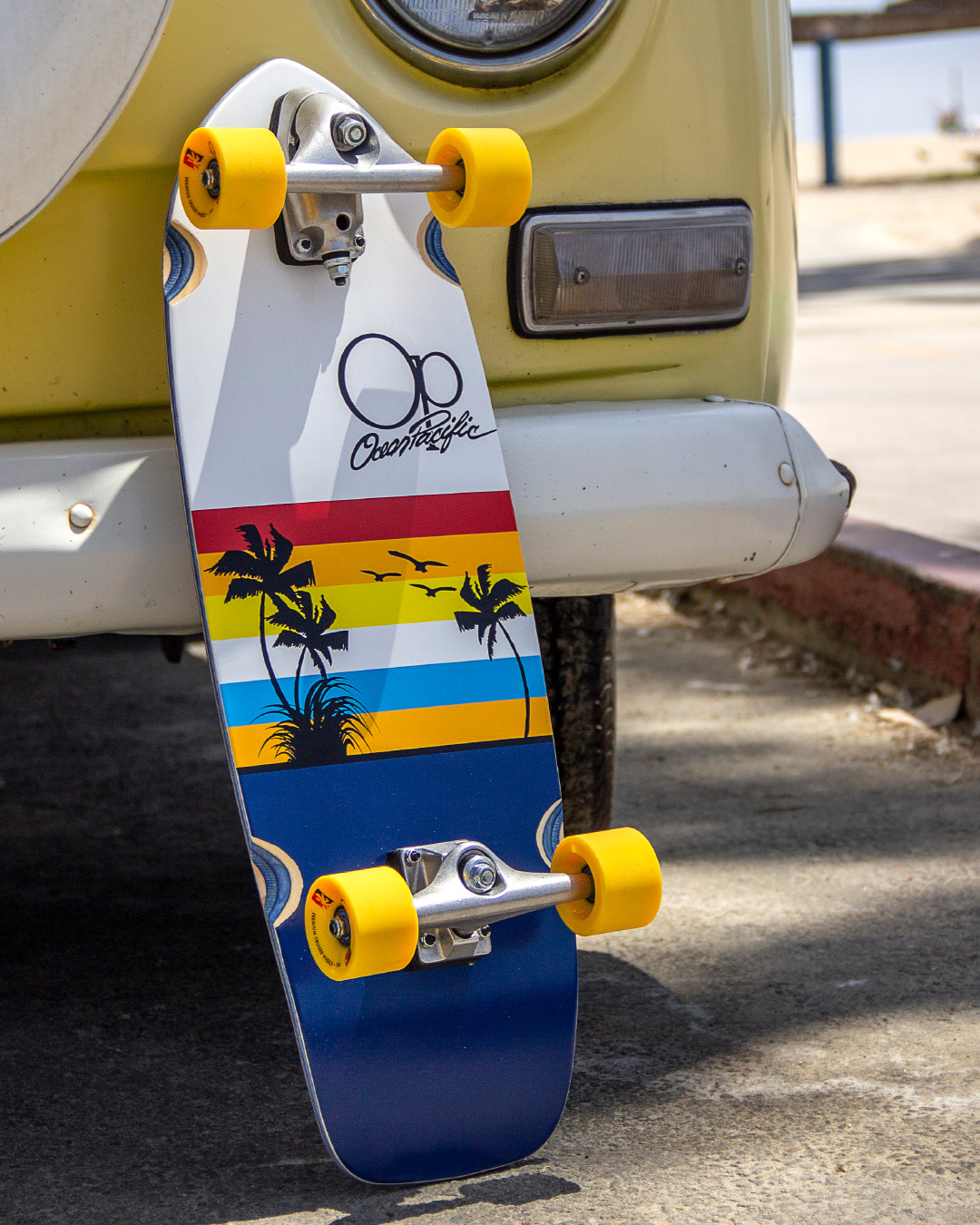 For 2021, what are the main product news you have in store for retailers?
Pivot trucks a new price point made in the key truck factory in China, great quality and great price.
Killer speed co, great branding and offering, high quality wheels made in the same factory as one of the top 2 wheel companies.
OP I would say regular popsicle OP completes.
What is the secret to selling high-quality hardware?
Creating demand and right now simply Having it in stock!
PRODUCTS
The skateboard beginner segment looks like it's picking up even more. What are your coolest products and best-sellers aimed at kids these days?
Small boards and cheaper prices for the parents to get them into it.
OP I would say regular popsicle OP completes.
In terms of decks, what are the shapes and sizes retailers need to watch? Are slimmer decks coming back?
We're seeing the decks 8 and 8.25 are hand downs the best sellers, then 7.75 and after 8.5, the ones in between seem to be lagging globally, this has been a big shift the last 6-12 months.
What are the major wheel sizes? And what are the main wheel technologies right now?
51-54mm
And what are the major truck sizes and models right now?
5.25, 5.5 and 5 in that order
SURF SKATE
How has the surf skate trend been evolving so far this year?
Very strong
Has Covid-19 affected demand for surf skate?
It's all through the roof, everything is sold out EVERYTHING!
BEST SELLERS
Please name and describe your 3 highlight pieces and items that retailers should definitely order.
Swell 40" pintail
Swell 31 Cruiser
OP Regular popsicles
The Heart Supply any of the 3 new pro rookie decks
Pivot trucks this price point truck is quality all around
Killer speed Co, great quality, name and branding