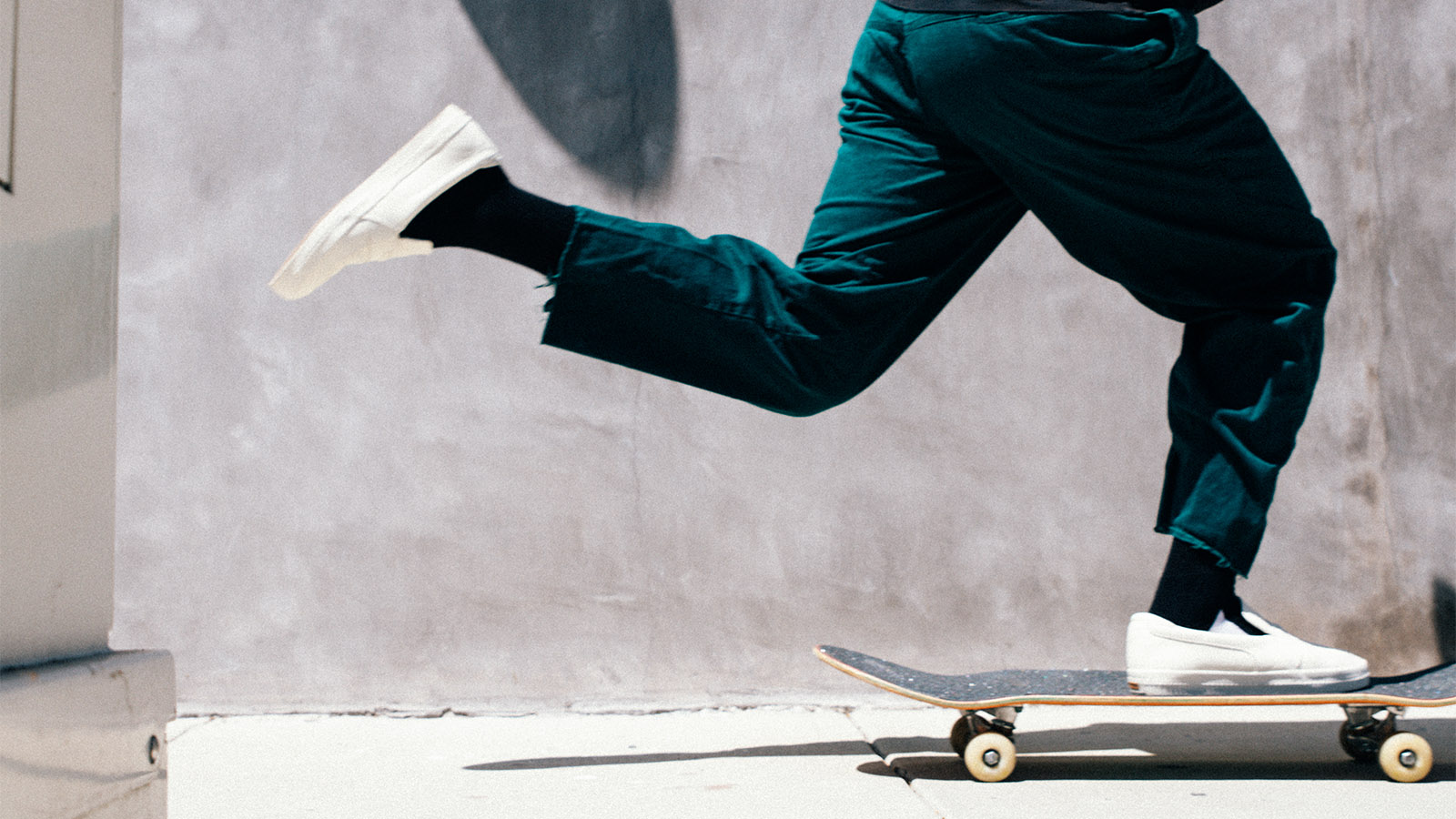 Globe SS21 Skate Shoes Preview
Brand: GLOBE
MARKET
What are your main price points for next season?
Of course we always try to retail our products in the key scale prices: from 70-80 Euros but we are also developing products with specific added value like our Wolverine leather. Consumers are keen to pay a bit more for nice quality products.
How is the overall health of the European skate shoes market right now?
Classic skate shoes are still experiencing decreasing volume, but Globe has the chance to be the leader on Chub products which is helping our business a lot. We are just afraid that because of the high stock major brands have, there will be lot of discounted products on the market which is not going to help the skate shoe market unfortunately.
How has coronavirus impacted sales expectations in this segment?
No real impact as we delivered to our retailers before the lock down, of course the repeat business was impacted. But our stock level was really low in the end.
How has Covid affected your SS21 sell in plans in terms of delays/ range cancellations and carry over etc?
There is no cancellation in our SS21 range or carry overs on top of what was planned before the lock down, we've just tried to get the best optimal and commercial range and we are delivering Fall20 on time (In advance even for footwear).
MARKETING
What is your collection theme and which stories are you telling to get customers stoked on skate shoes this season?
This season we have three key stories coming based around our brand philosophy of living low velocity. As part of our ongoing pursuit to improve our sustainability, we have been researching and testing materials that are eco-friendlier, more durable and perform. This season we are proud to introduce two new materials from Wolverine Leathers.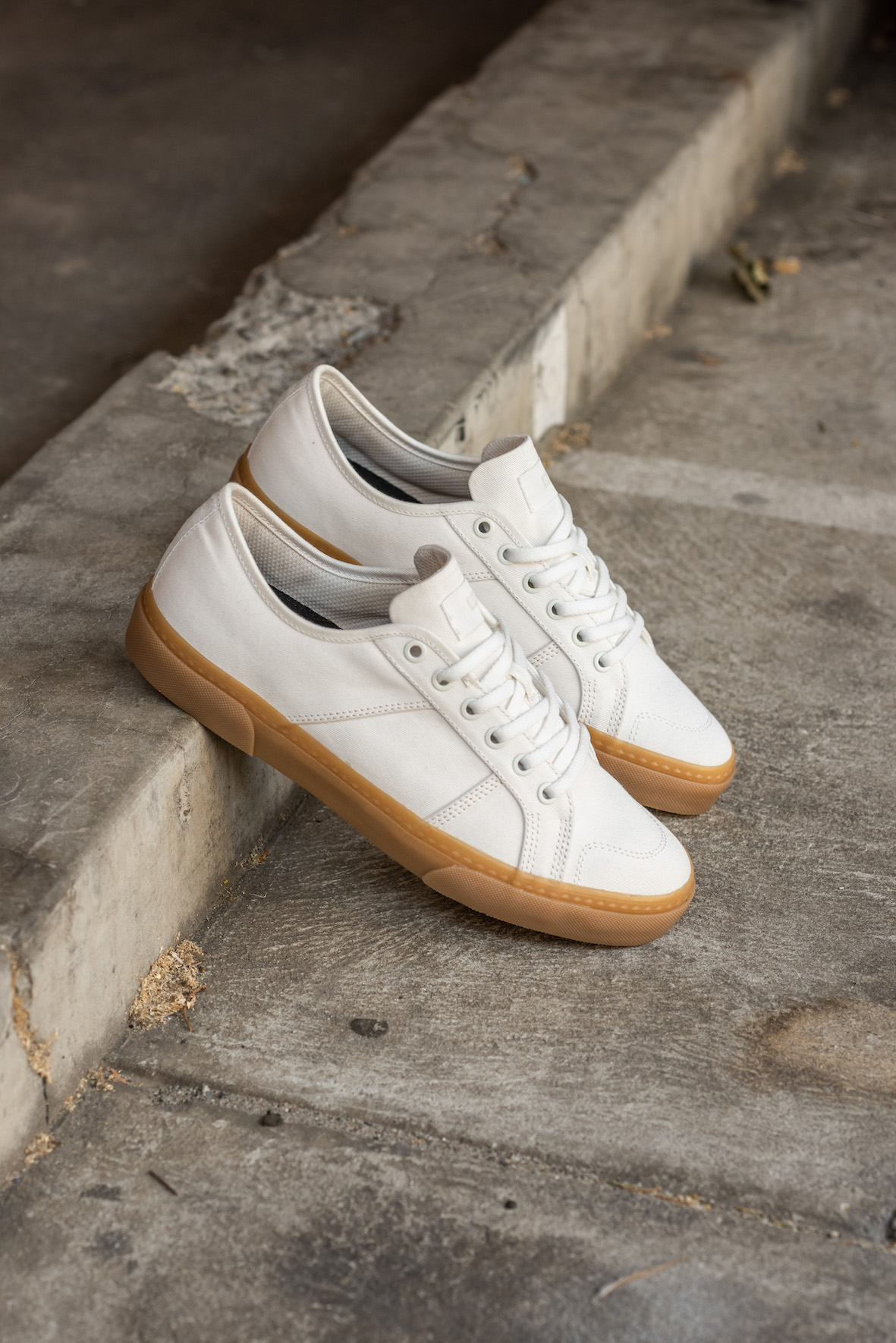 Our first key story from Wolverine Leathers is the LONG-LASTING story – The most durable leather available from Wolverine Leathers. Longer lasting than regular leathers, durability translates to less landfill. Which feature on our LAII and SURPLUS styles.
Our second key story from Wolverine Leathers is ECO-LEATHER, A Bio-degradable & metal free pigskin nubuck that is humanely harvested which is featured on the GS CHUKKA / LOW TIDE AND SURPLUS.
Our third key story is Organic Cotton. Organic agriculture protects the health of people and the planet by reducing overall exposure to toxic chemicals from synthetic pesticides that can end up in the ground, air, water and food supply, and that are associated with numerous health consequences. Because organic agriculture doesn't use toxic and persistent pesticides, choosing organic products is an easy way to help protect you, your family and the farming communities that are growing cotton. This season we are featuring an organic cotton twill on the LAII / SURPLS and MOTLEY II.
How are you serving the needs of retailers as more marketing shifts to digital channels?
We are shooting more assets & making sure our retailers are receiving these in the correct size for both their websites and for their social channels.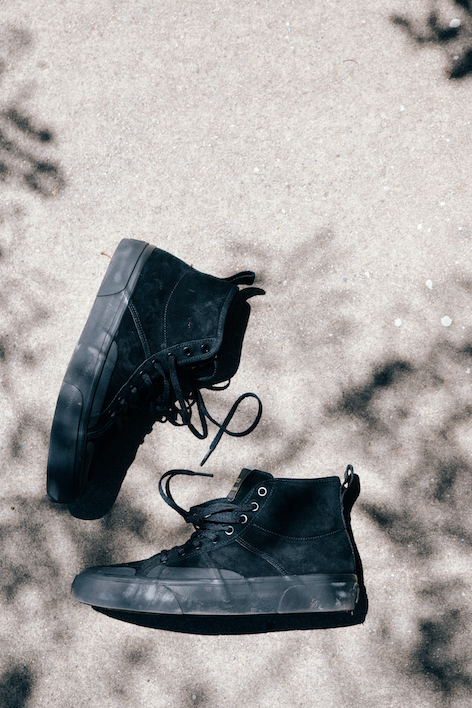 What general trends are you noticing in Europe right now?
We are seeing an increase in demand for vegan or at least a responsibly sourced shoe.
DESIGN
What is THE skate shoe style retailers need to stock this season?
The Liaizon is a new style skate loafer style which complements the brand and the team. We are really happy with the way the model has turned out.
Which technical features are you the most proud of?
The third-party supply of our new material vendors is what makes us proud of this new range. Being able to source and service skaters, surfers and general end consumers on products that make a positive difference are all born from technical development in the leather/materials sourced.
What are the cuts, silhouettes and materials for this season?
Everything from hi-tops, slip on boots and loafers that are all built for skating and can be clearly visible as Globe are the models that resonate for us. All our shoes have slight twists that make them unique.
BEST SELLERS
Please name and describe your highlight pieces and items that retailers should definitely order.
The Liaizon is for sure the product for SS21 as it is a nice trendy loafer slip-on available in both suede or leather.
The Surplus and LAII in black/black Wolverine, perfect products for skating and the LAII; Sammy Montano colourway – both are also available in organic cotton with a nice gum sole.