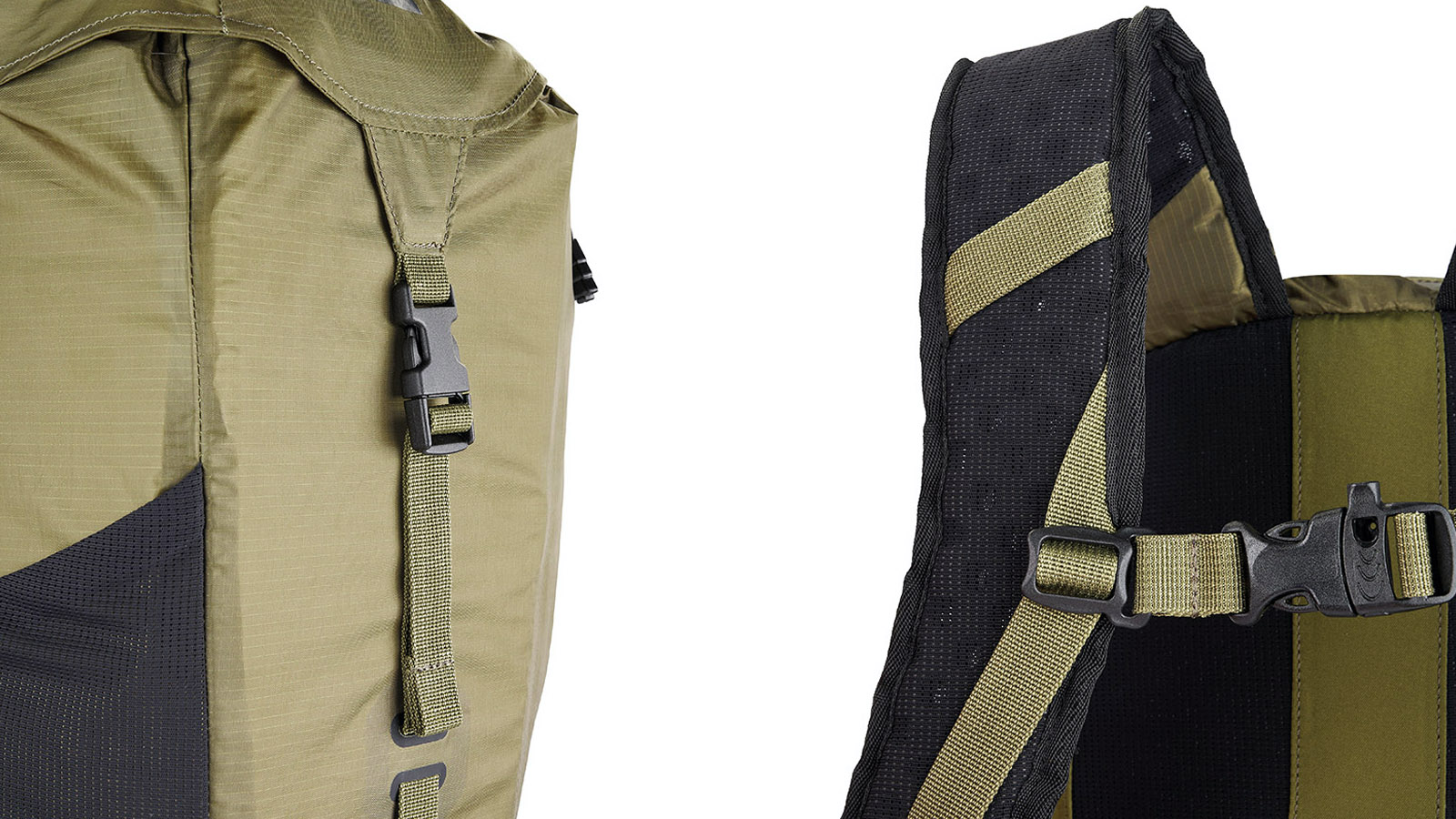 Picture Organic Clothing SS21 Backpacks Preview
Brand: Picture Organic Clothing
Interviewee: Maxime Lemaitre, Bags & Accessories Product Manager
 What are your main price points for next season? How are you segmenting your backpack collection?
We have 3 different segments
Technical backpack dedicated to the great outdoor activities. 2 volume available, the Helio 18L at 65€ and the Atlant 22L at 89.99€
Lifestyle backpack dedicated to urban use and daily commute with our Soavy backpack at 79.99€.
Beach bag to follow all your summer holidays with the sade beach bag at 49,99€
What general trends are you noticing?
For the summer season, we believe that consumers look for light and durable backpack with different pack options and extensible pockets to store bottles, jackets, or towels. Versatility and crossover use is also very important for consumers in order to use one product in many different environment and situation.
What do kids want from their back to school backpacks?
They are looking for an authentic bag to belong to the community. It's part of their identity. With Picture: belong to action outdoor community with sustainability in mind
How has coronavirus impacted sales expectations in this segment?
Right now we are planning a decrease of 15% sales vs the previous SS20 season. On the other hand, since the end of the lockdown, we have great feedback from our partners. It is still hard to say where we will land but we keep our eyes open and exchange a lot with our retailers. Anyway, the crisis will have an impact, it just hard to precisely know for how much.
How has COVID effected your SS21 sell in plans in terms of delays/ range cancellations and carry over etc?
Regarding our range plan, COVID pushed us to make last-minute adjustments. To help our retailers we will work on a global carryover strategy between SS20 and SS21. We also decided to push forward some development to SS22 in order to launch a new style in better circumstances.
What is your collection theme and which stories are you telling to get customers stoked on boardsports backpacks?
Because every journey has its own story, we like to imagine the bags that will serve adventure enthusiasts traveling, moving, and discovering. The backpack is, more than ever, the adventurer's essential!
Our bags offer storage options and optimization that will fit all camping styles, air travel and rail journeys, ride & bike trips, and even urban escapes. All the good reasons to enjoy adventure and the unexpected!
What makes this product category important to your brand?
Every great adventure start with a backpack. It is your ticket to go explore and discover new places. For our community, it is an essential product and we are happy to propose functional & sustainable options without any compromise on the quality.
Which technical features are you proudest of?
Since the beginning, we have been working on eco-innovation and alternatives to polluting materials. Today, 100% of our range is sustainable. The light ripstop we use on our technical range, as well as our Soavy fabric, are 100% recycled. On the other hand, the cotton of our beach bag is 100% organic.
We also work on the versatility of our bag. Our Atlant 22L features an inside padded pocket that can welcome a hydration system up to 1.5 liters of a 13" laptop. On the front panel, you also have an elastic carry system where you can fit a towel, a jacket, or any clothes.
What are the silhouettes and materials for this season?
We can recognize the Picture style DNA with bold colors & original prints on each bag. Regarding the fabric, we use 2 different ripstop this season, a 210D very light and strong for our technical range, and a 450D for the lifestyle range. The designers worked all together to match the organic & expedition line as much as possible with accessories as bags, and propose several total looks, which is easier to merchandise.
Please name and describe your 3 highlight pieces and items that retailers should definitely order.
Light and versatile, the Atlant 22L backpack is the perfect partner for high-intensity outdoor activities. Urban explorers and outdoor adventurers will appreciate the new ripstop fabric that offers increased durability and lightness. The foam extra padded back panel as well as perforated shoulder straps and hip belt provide unmatched breathability and ergonomics. Its internal pocket can store either a 1.5L hydration system or your 13″ laptop. Quick zippered access, accessories storage, and elastic carry all systems make it easy to use whether you are reaching the peak or riding the streets.
Ultra-light with a unique style, our brand new Helio 18L backpack will follow you in all your outdoor adventures. Urban explorers and outdoor adventurers will appreciate the new ripstop fabric that offers increased durability and lightness. Plenty of technical specs make it super versatile for hiking and weekend travel.
Drawn from school bags vintage style, the Soavy backpack will be your best partner for everyday use as well as weekend expeditions and travels. With an 18L volume capacity, you will be able to carry all your daily stuff and the inside padded pocket will protect your laptop for sure. The Soavy combines functionalities and a timeless silhouette for urban outdoor enthusiasts.