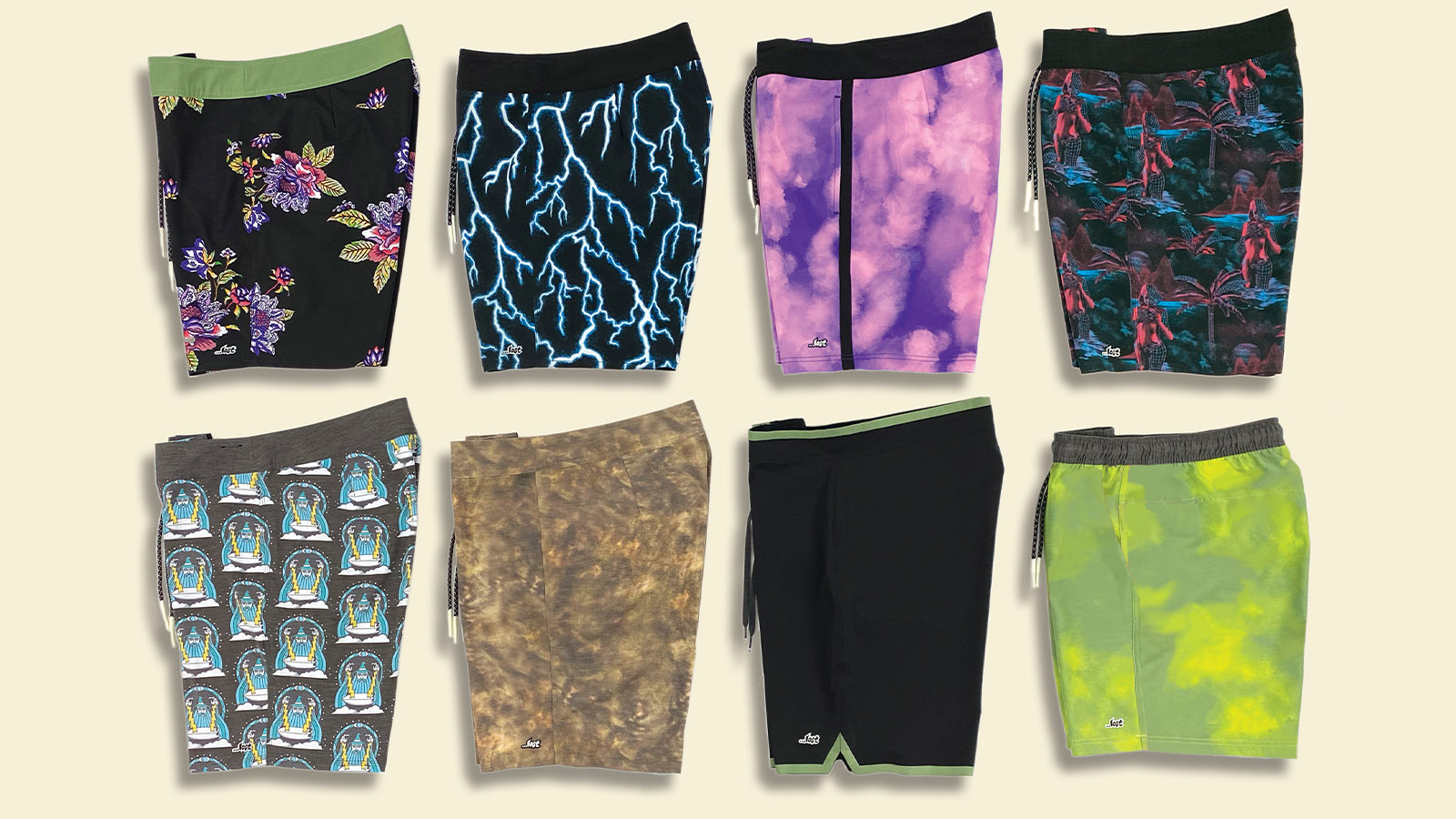 LOST SS21 Boardshorts Preview
Brand: LOST Enterprises
Interviewee: Freddie Sipowicz, President & Jonathan Gilbert, Europe CEO 
Saleswise, how are the technical boardshorts doing compared to the walkshorts and beachshorts?
4 Way stretch continues to be the most popular followed by Hybrids but beach shorts are increasing in popularity, driving a substantial share of our walk shorts business in to this category.
How has Covid affected your SS21 sell in plans ? (delays/range cancellations/carry over…)
Covid affected all areas of development including delays in production of samples, delays in bringing in new products and carry over of certain popular key styles.
We have moved the seasonal offering closer to actual  seasonal timeframes. Otherwise our line builds have stayed the same as we are continuing to see growth for the brand. Internally, development delays have been a strain leading to shorter pre-booking windows. 
What's hot, what's not (anymore) for summer 2021?  (influences/silhouettes)
17" boardshorts and 16" elastic waist. Energetic prints and colors. 
Sizing: boardshorts lengths are going up and down. Do you offer several outseam lengths?
Yes we offer 17, 18 and 19 inch Outseam lengths
What is the sweetspot for boardshorts as far as pricepoints are concerned?
€54.99
What colours/patterns will drive the SS21 season?
Cyber Tropics is our seasonal theme for Spring 2021. Cyans and Corals drive the color palette, being grounded in dark tones.
Polyblends or natural fabrics: what's your take for SS21?
We offer 2 polyblends. One stretch for technical function, and one non-stretch to achieve the look at a lower price point.
Do you have an eco intiative associated to your boardshorts offer (manufacturing, education programs…)?
We offer a small line focused on efficiency and a key look rather than volume and excess. About 50% of our line is made in Southern California, the other 50% is imported from Asia.  We are exploring recycled contents.
Please describe your 3 hottest products retailers should carry.
Bside Boardshort: the perfect performance surf short. One pocket high on the hip to secure goods, DWR coated 4 way stretch, 17" body, in amazing prints.
Lost Surfboards Tee: With having the top selling surfboards in the world, we recommend retailers carry our surfboard logo package tees.
Tie Dye Tees: we offer the best selection of tie dye tees in the market.
Risky Beachshort: the perfect length and fabric, with energetic prints and colors. Very comfortable to wear both at home or out.